Barton County Attorney warns against selling THC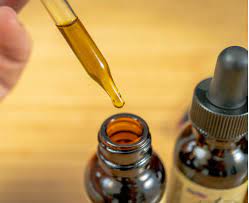 KANSAS – It is illegal for Kansas residents to purchase marijuana within the state of Kansas. But it is legal to purchase CBD, a product that is derived from industrial hemp. It's important to note, however, that CBD is only legal if it doesn't contain THC, the psychoactive compound found in marijuana.
The marketing of CBD may be causing some confusion for consumers and businesses. Barton County Attorney Levi Morris said that may be happening in Barton County.
"I've been told for a fact that we have a number of vape stores or businesses where people are selling Delta 8 THC," Morris said. "I actually had some people from a competing vape store ask, 'Is Delta 8 THC legal?' And the answer is no."
Morris said a Kansas law passed in 2018 legalizing the cultivation of industrial hemp may be responsible for some of the confusion.
"The reality is we need a nice big public service announcement that a lot of non-felon, unintentional, good-hearted business people probably have some illegal products on their shelves and probably think the salesmen looked legit [so] I'm fine. And that's probably not the case and we'd all be better off if they took it off the shelves voluntarily."