Queen Elizabeth forced to cancel trip, "reluctantly" accepting medical advice to rest at home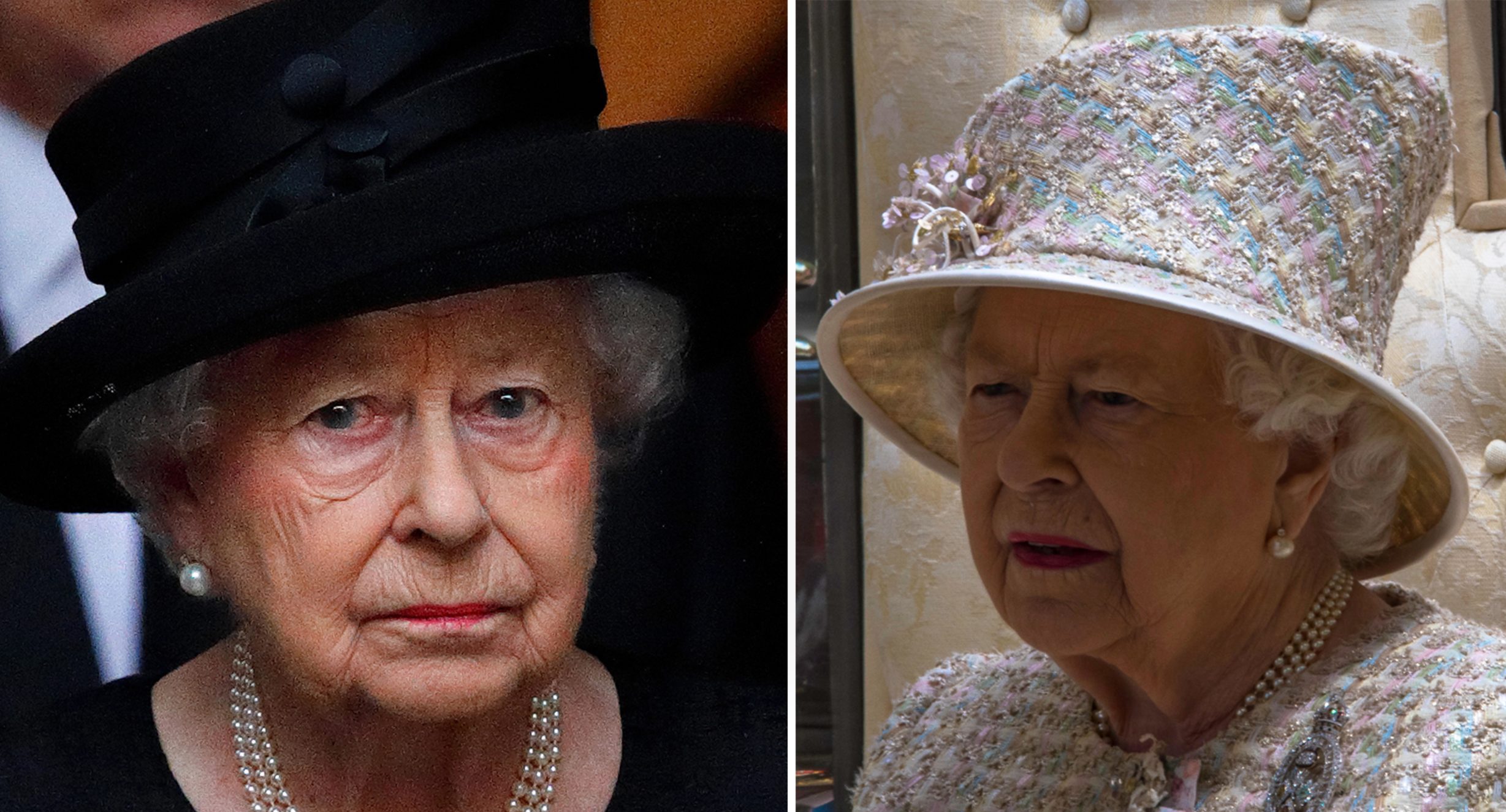 Queen Elizabeth was set to visit Northern Ireland for several days. However, now the 95-year-old regent has been forced to cancel her trip after accepting medical advice to rest, according to Buckingham Palace.
The news comes just a week after the Queen was seen using a cane. She's also reportedly had to cut back on her daily martini drink after advice from her doctors.
Queen Elizabeth has had a very rough year. In April, her beloved husband Prince Philip passed away. Plus, the Royal Family has had a number of controversial months regarding Harry and Meghan speaking out against The Firm.
Now, the Queen has had to abruptly cancel her visit to Northern Ireland, where she was set to travel to Wednesday for the first time in five years.
Buckingham Palace released a statement saying that the cancelation of the Northern Ireland trip is because of health reasons.
"The Queen has reluctantly accepted medical advice to rest for the next few days," a Buckingham Palace spokesman said.
"Her Majesty is in good spirits and is disappointed that she will no longer be able to visit Northern Ireland, where she had been due to undertake a series of engagements today and tomorrow."
"The Queen sends her warmest good wishes to the people of Northern Ireland, and looks forward to visiting in the future."
Queen Elizabeth was set to arrive in Belfast where she was to attend several community engagements. She was to attend Hillsborough Castle to mark its recent renaming to Royal Hillsborough Castle on Wednesday, and later, she was to attend a church service at St. Patrick's Church to "commemorate the centenary of the foundation of Northern Ireland."
Royal sources have confirmed that the Queen's illness is not related to Covid-19. She is "resting" in her home at Windsor Castle, where she also spent most of her last 18 months due to the pandemic.
Sky News royal correspondent Rhiannon Mills reported that the 95-year-old Queen made it "very clear" that she is taking the advice from her royal medical household.
"They said to her she has to rest for the next few days but we are also being told she is in good spirits," Mills said.
"In many ways, it's probably not surprising they have told her to take a rest because the last couple of weeks have been incredibly busy when you consider she is 95 years old."
"Yes, she has all of the best possible help around her and she lives a very privileged life but for 95 years old she has been undergoing a very busy work schedule," she added.
Despite her age, Queen Elizabeth has been very active and never really had any known health issues. However, in recent weeks the 95-year-old has been seen walking with a cane at public engagements.
The last time she used a cane was back in 2003 and 2004 when she had surgery to remove torn cartilage from her knee.
It's safe to say the Queen doesn't feel as old as she is. She was given the award "Oldie of the Year" from Oldie magazine, however, she "politely but firmly" declined it, sending the magazine her "warmest best wishes."
In Queen Elizabeth's reply, which was published in the magazine's latest issue, her assistant private secretary, Tom Laing-Baker, said: "Her Majesty believes you are as old as you feel, as such The Queen does not believe she meets the relevant criteria to be able to accept and hopes you will find a more worthy recipient."
Her late husband, Prince Philip, was awarded Oldie of the Year in 2011.
"There is nothing like it for morale to be reminded that the years are passing – ever more quickly – and that bits are beginning to drop off the ancient frame," he said at the time. "But it is nice to be remembered at all."
As Queen Elizabeth is getting older, she's always made sure to treat herself every day. According to her former chef Darren McGrady – who cooked for the Queen from 1982 to 1993 – she usually ate four meals each day. Furthermore, she always had afternoon tea, alongside a piece of cake as well.
The 95-year-old regent has, despite the very tough period, been happy and full of energy during her public appearances. According to Vanity Fair, Queen Elizabeth has continued enjoying drinks in the evening – her favorite drink drink is a dry martini.
However, now it's time for her to quit having her evening drink, according to the site's sources.
Doctors have advised the Queen to not drink any alcoholic beverages, except for special occasions. It's seen as a health caution since she has a busy schedule during the 2021 fall.
The source added: "She will never abdicate because of duty and honor and public service is so deep in her, as it was for him."
A source told the Daily Mirror, meanwhile: "The Duke of Edinburgh is irreplaceable and the Queen's dedication to duty is undiminished."
Even though Elizabeth will continue with her duties as Queen, it will likely be extremely reassuring to have Prince Charles at her side. One royal expert, Angela Levin, even believes she will start stepping back, and therefore Charles will begin to appear more in public.
"In fact, she will be grateful for him to be taking over in making I imagine quite big decisions on behalf of the royal family," she said.