Elton John delivers new sad health news, says it "breaks my heart"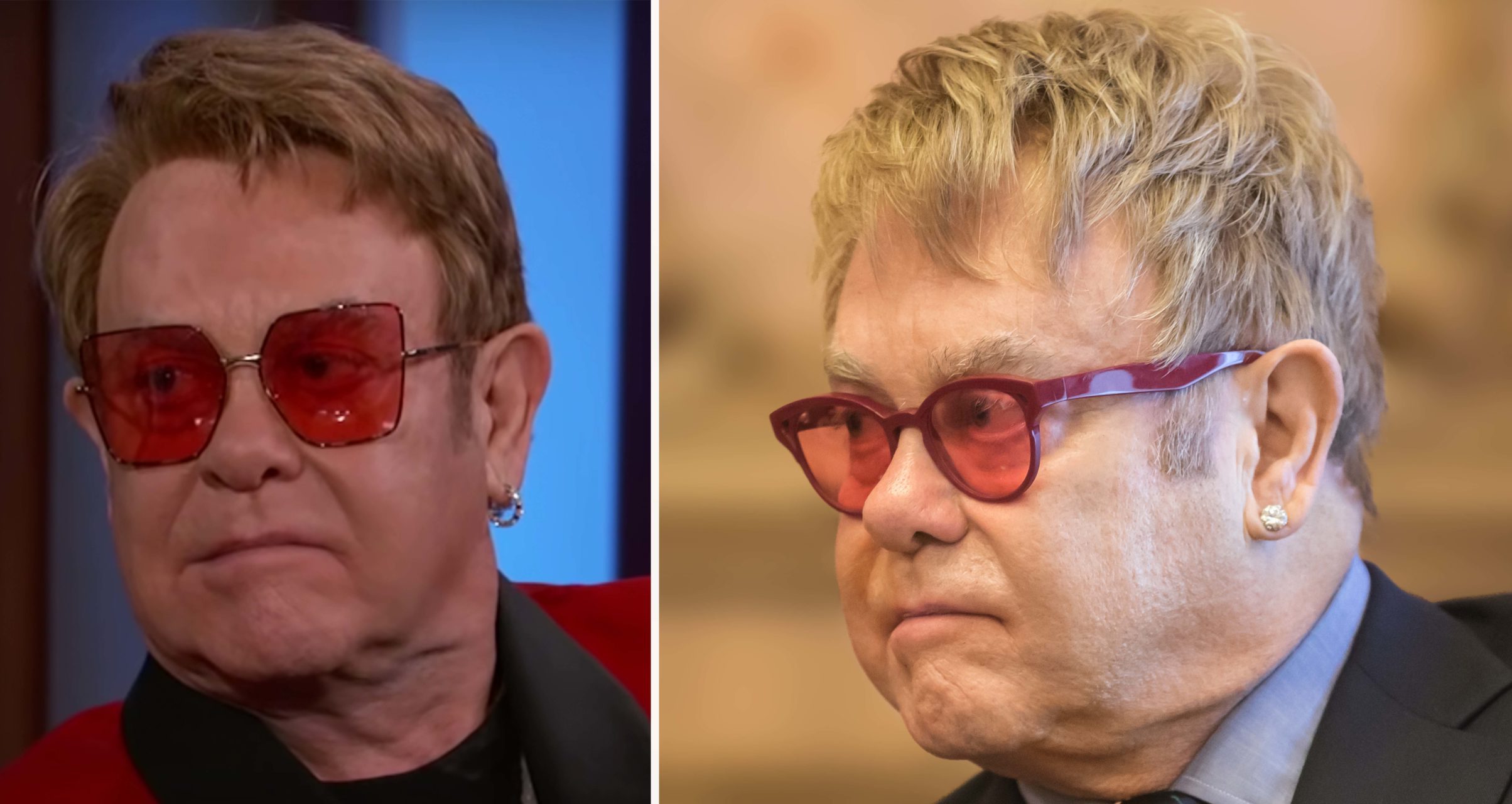 Elton John has certainly been through a lot in his life. He's pretty much lived on the stage, performing for decades all around the world, as well as – together with Bernie Taupin – writing some of the most wonderful tunes ever created. However, the 74-year old is coming to the end of his touring days. He's embarked on his final world tour, though the pandemic has put a number of concerts on hold.
In February of 2020, John performed in the city of Auckland, New Zealand. However, the show made worldwide news when Elton left the stage in the middle of a song.
In the middle of his set, Elton appeared to lose his voice. In a video from the show, he was visibly upset. He covered his face with his hands as he broke down in tears and leant towards his piano – the music legend was forced to cancel the show.
Elton was helped off stage and the audience gave him an ovation. Earlier during the show, the celebrated singer revealed that he'd been diagnosed with walking pneumonia.
It's a type of lung infection, often caused by bacteria or viruses. It's less severe than other types of pneumonia, and most people that are diagnosed with it don't require medical attention. Symptoms can, according to the BBC, be compared to those of a bad cold, including a sore throat, headache and chest pain.
COVID-19 then had to put large parts of the tour on hold, though Elton is set to continue in 2022. The iconic singer has spent plenty of time at home during the pandemic.
At 74, he's used his time wisely, working out and staying healthy.
"During lockdown I've really gotten fit. I've walked in the pool, I've played tennis," he said.
"I just wanted to come out the other side not overweight and feeling that when I go back on tour I'm going to be the fittest I've ever been."
After the summer of 2021, Elton John was set to hit the road once again for his Farewell Yellow Brick Road tour. However, once again, his health has stopped him doing what he loves.
Through his social media channels, Elton announced that he's been forced to push back the European tour dates of his tour to 2023. He recently suffered a hip injury, and now requires an operation.
"It is with great sadness and a heavy heart that I am forced to rescheduled the 2021 dates of my Farewell Yellow Brick Road tour in Europe and U.K. to 2023," Elton John wrote.
"At the end of my summer break I fell awkwardly on a hard surface and have been in considerable pain and discomfort in my hip ever since. Despite intensive physio and specialist treatment, the pain has continued to get worse and is leading to increasing difficulties moving. I have been advised to have an operation as soon as possible to get me back to full fitness and make sure there are no long-term complications. I will be undertaking a program of intensive physiotherapy that will ensure a full recovery and a return to full mobility without pain."
Elton made it clear that he still is going to perform a number of songs at the Global Citizen festival on September 25. He added that he doesn't "want to let a charity down". That performance will be much shorter than the lengthy tour concerts.
"I know how patient my incredible fans have been since Covid halted touring last year, and it breaks my heart to keep you waiting any longer, I completely feel your frustrations after the year we've had," John added in the announcement.
"I promise you this — the shows will return to the road next year and I will make sure they are more than worth the wait."