Daniel Craig refuses to leave any money for his children and will "get rid of it or give it away"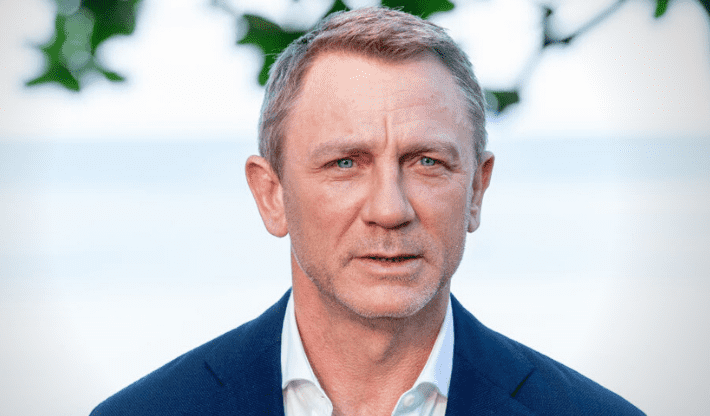 One can make as much money as they possibly can in one lifetime, but when it's time to lower the coffin in the ground, nobody can be buried with bars of gold or bags of money in their casket. That's probably why actor, Daniel Craig, has given a fair bit of thought to what he will do with the millions he has earned and continues to earn from his big-buck paying profession. The onscreen action hero is not exactly sure where all his money will go, but he is sure that his fortune will not go to any of his children.
"I don't want to leave great sums to the next generation. I think inheritance is quite distasteful," he told the UK's Candis Magazine. "My philosophy is get rid of it or give it away before you go."
"Isn't there an old adage that if you die a rich person, you've failed?" he added.
It was reported that Craig has a net worth of about $160 million and was paid $25 million to reprise his role of James Bond in the upcoming film, No Time to Die.
Although he has previously said that he would not be part of the 007 series anymore, Craig will once again be on the big screen again for his final appearance as the MI6 agent.
Today, he is one of the most recognizable actors in the world and has been the face of one of film history's most famous characters. But Craig revealed that he is not someone who is particularly fond of all the attention that comes with fame.
"It's nothing I should complain about really because I also have huge benefits out of being who I am," he said. "But the fact is that privacy is a hugely important part of my life, and this being a… celebrity… makes me nervous, actually."
Ever since he married his wife, Rachel Weisz, in 2011, he and his fellow actress have stayed fairly quiet about their personal lives. The couple became parents together after welcoming their daughter in 2018.
From his previous marriage to ex-wife Fiona Loudon, Craig is also a father to daughter, Ella, who is now 29 years old. Weisz also has a 15-year-old son, Henry, from her previous relationship with director Darren Aronofsky.
Rarely does Weisz answer questions about her marriage and personal life. However, she once said that marriage was not part of her plan until she started her relationship with Craig.
"I never thought I would get married. It was not an ambition of mine. It was the opposite," she said. "I couldn't relate to romantic comedies—marriage seems to be the whole point of them. Then it just happened, happily, at a more mature moment."
The actress said about her married life: "I'm very happy being married, very, very happy… Daniel and I are really similar… We're just really crap at talking about our private lives."