Crews on scene of possible water rescue off I-70 west of Topeka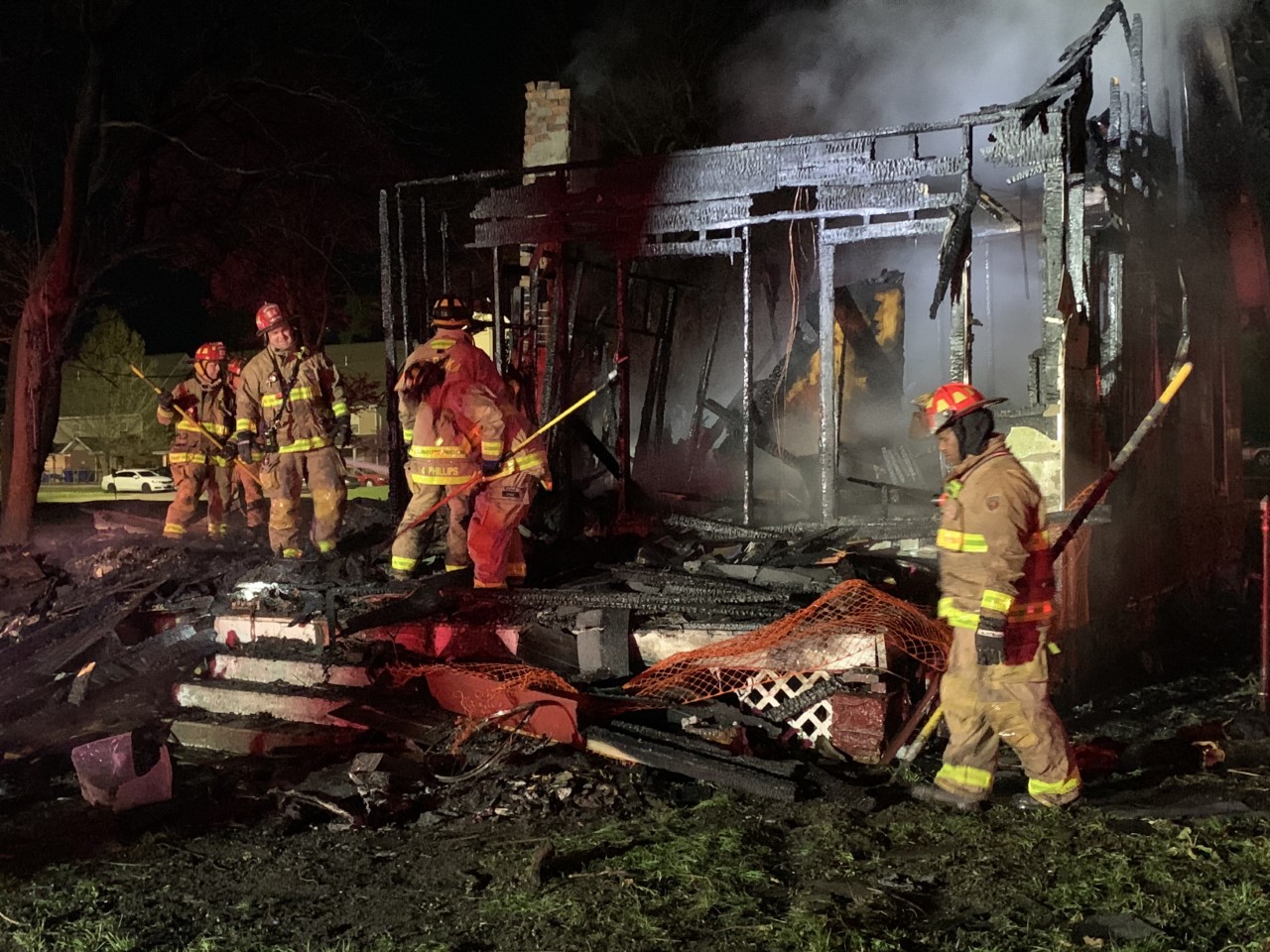 TOPEKA, Kan. – A Colorado man was found dead Thursday morning after his car veered off eastbound Interstate 70 and landed upside down in a creek just west of Topeka, authorities said.
Crews were called around 9:25 a.m. Thursday to eastbound I-70 about a half-mile east of S.W. Valencia Road after a car on its top was reported in Mission Creek. The location was about 5 miles west of Topeka.
Troopers responded and "located the vehicle upside down" in the creek, Kansas Highway Patrol Lt. Bryce Whelpley said at the scene.
Crews responding to the scene found a man, identified as James B. Carney, 34, of Peyton, Colo., dead inside the 2002 Chevrolet Cavalier, which was partially submerged in what appeared to be about 5 feet of water.
The car came to rest about 25 yards south of a bridge on eastbound I-70 that spans Mission Creek. The car's wheels and undercarriage were above the water.
The man's body was recovered by special rescue personnel from Shawnee County Fire District 4.
Whelpley said at the scene that it wasn't immediately known how long the car had been in the creek.
He said the car appeared to have been driven a "significant" distance along the right — or south — shoulder of eastbound I-70 before it went down a steep slope and through a field before it entered the creek.
The car wasn't easily visible to motorists driving east on I-70.
Whelpley said it wasn't immediately known who called in the report of the car in the creek.
Traffic on eastbound I-70 was allowed to proceed through the area in the left lane as crews responded to the scene.
In addition to the Kansas Highway Patrol and Shawnee County Fire District 4, other responders included personnel from American Medical Response ambulance and the Mission Township Fire Department.