Former Jayhawk Bryce Thompson tells Tulsa World 'stressful' season contributed to decision to leave Kansas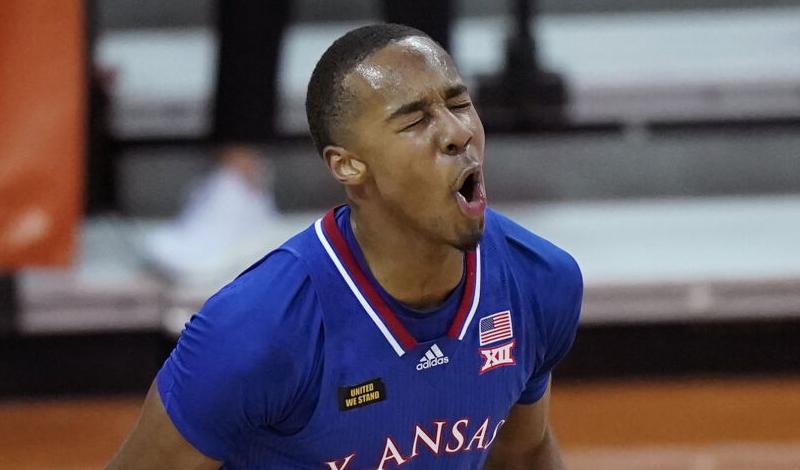 KANSAS – The Tulsa World caught up with now-former Kansas guard Bryce Thompson on Tuesday night to get a little more insight on the former five-star prospect's decision to leave KU.
In an interview with Kelly Hines, who covers all things Tulsa for the paper, Thompson said the fact that basketball was "stressful" for the first time in his life left him believing that a fresh start would be good for him and his game.
"I just believed it was time for a change," Thompson told Hines. "I enjoyed my time at KU. The coaches, fans, teammates, everything was good. I just felt it was time for a new home."
In the interview, Thompson said he was at his best last season when he "was just playing basketball" and not thinking too much about what he was doing.
Injuries and limited minutes on occasion kept him from finding his rhythm throughout the season, and Thompson, who averaged 4.7 points in 17.1 minutes per game in 20 games at Kansas, said he hoped to pick his next school in the next couple of weeks.
Thompson told Hines that his phone has been "ringing off the hook" since news of his decision to enter the transfer portal first surfaced.
A source told the Journal-World on Tuesday morning that Thompson was likely headed to Tulsa, but the 6-foot-5 combo guard told Hines his second run through the recruiting process was "wide open."
"I'm just kind of weighing all my options with my family and trying to make the best decision moving forward," he said. "I definitely want a place where I can be comfortable and just be playing. It's a fun game. It shouldn't be super stressful. There are times where I'll be nervous because that's natural, but for the most part it should just be calm and just playing."