Intentionally set Kan. house fire spreads to neighbor's home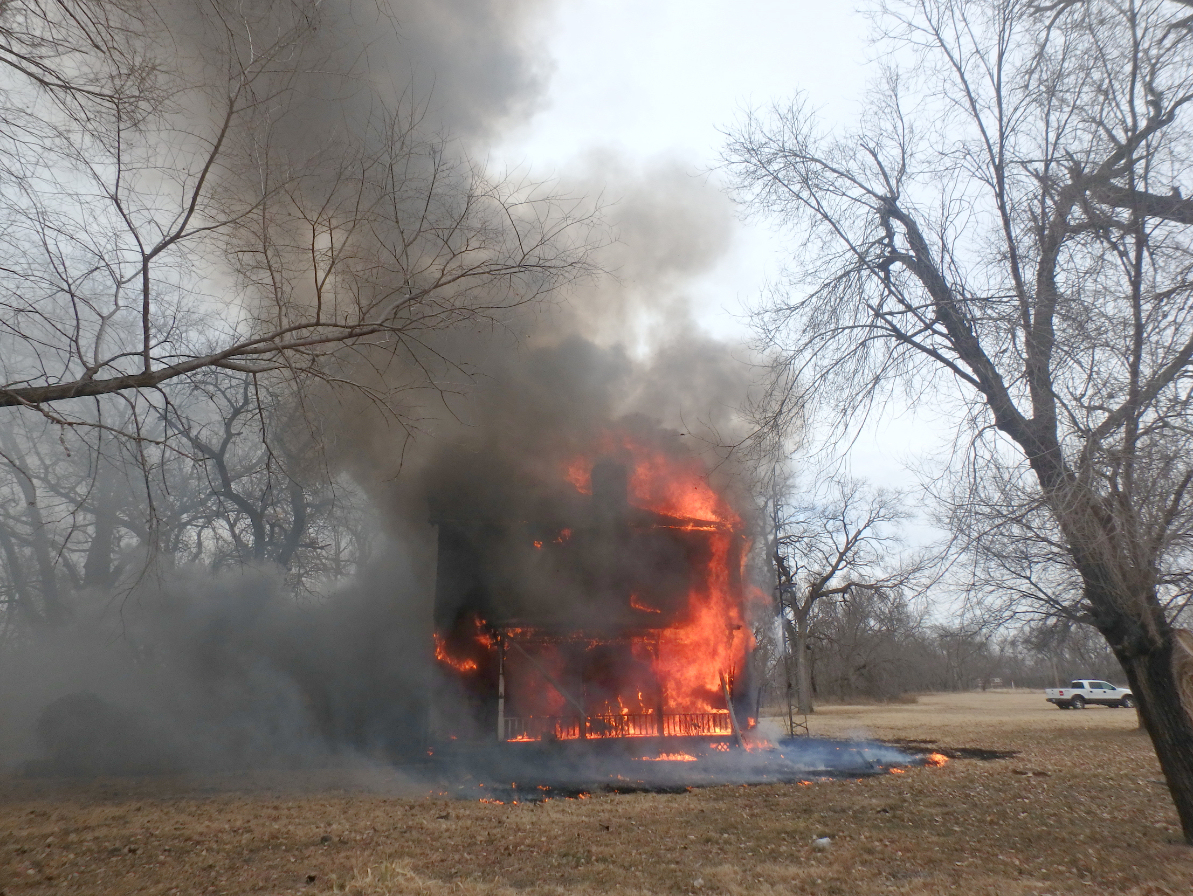 TOPEKA, Kan. —Law enforcement authorities are investigating the cause of a fire at a home in Topeka.
Just before 2a.m. Thursday, firefighters responded to the fire at a home  at 1119 SW Clay Street, according to Fire Marshal Todd Harrison.
Upon arrival, fire crews found smoke and heavy flames coming from the two story wood frame residential structure.  Radiant heat did cause damage to a neighboring structure, and residents the that home able to escape without injuries.
The home where the fire started was vacant at the time of the fire. A preliminary investigation indicates the fire cause to be intentionally set, according to Harrison.
The estimated dollar loss – $5,500.00; of which $5,000.00 is associated with structural loss and $500.00 associated with contents loss from the structure of fire origin. An additional $5,000.00 in structural loss was estimated to the neighboring property suffering radiant heat damage.
Working smoke detectors were not located within the structure of fire origin.