Jackson Co. crews responding to reported house explosion north of Holton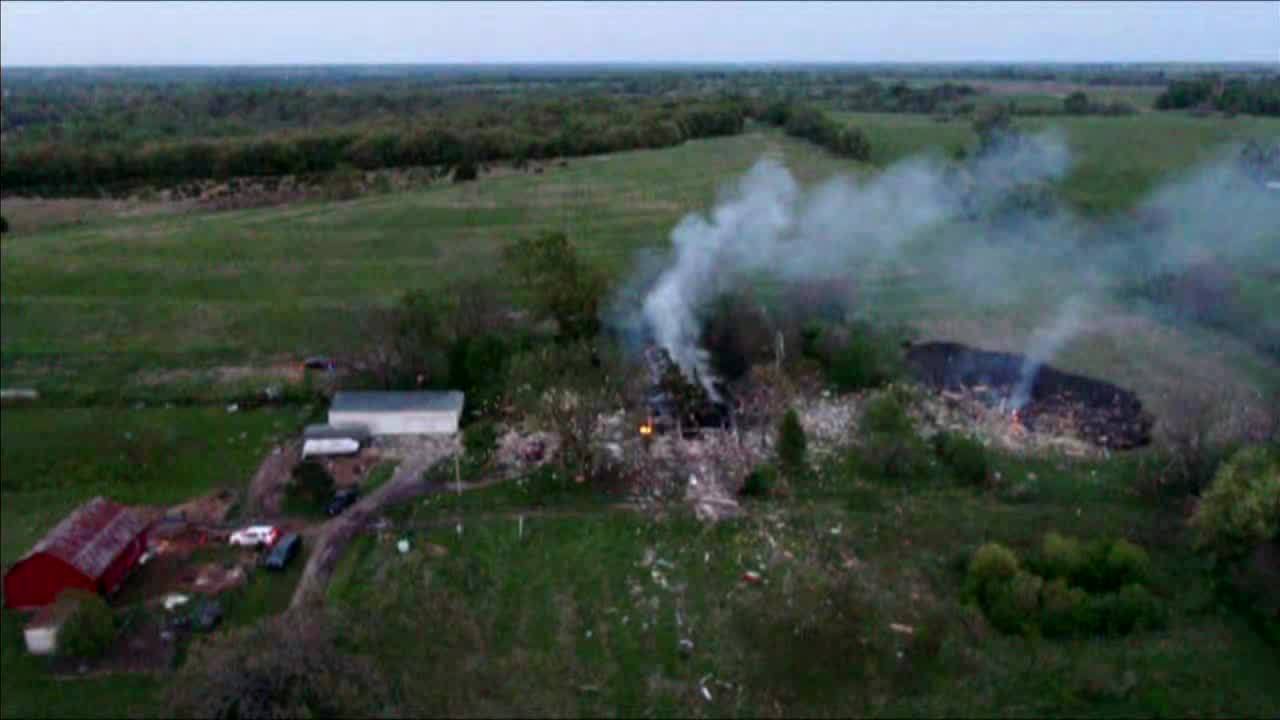 HOLTON, Kan. – Authorities continue looking for what caused a house explosion Monday night north of Holton.
One man was killed and a woman was seriously injured in the explosion at Q4 and 270th Rd. The location is just northeast of Jackson Heights High School.
Jackson Co. Sheriff Tim Morse said it was so strong, people several miles away reported feeling it around 6:15 p.m. Monday.
Photos from the scene show what appeared to be a foundation. Morse said a house was located there. Morse said the man was found dead at the scene; the woman was taken from the scene by air ambulance for treatment of serious burns.
Morse said authorities were still gathering information on exactly what happened. He said natural gas is one possibility, but nothing is confirmed.
The explosion sparked a fire. Crews remained at the scene, monitoring hot spots and investigating until just after 10 p.m.