Kansas board approves new guidance for return to schools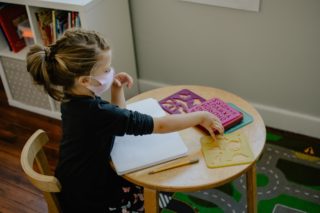 The Kansas State Board of Education members approved a new guidance document to help support schools successfully complete the 2020-2021 school year while simultaneously preparing for the 2022-2022 school year.
The Kansas State Board of Education met Tuesday, Feb. 9, and Wednesday, Feb. 10, at the Landon State Office Building, 900 S.W. Jackson, in Topeka.
Kansas Commissioner of Education Dr. Randy Watson presented his commissioner's report. In Kansas, as of Feb. 1, 3.8% of COVID-19 cases were among children ages 0 to 9 (10,457 total cases), and 7.8% of cases were among children ages 10 to 17 years of age (21,511 total cases).
Recent evidence suggests that with masking requirements and student cohorting, transmission risk within schools appeared low, suggesting that schools might be able to safely open with appropriate mitigation efforts in place, Watson said.