Kansas to increase testing, detect COVID-19 strains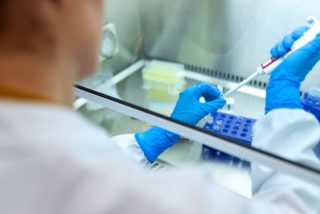 The state of Kansas plans to increase genetic testing of COVID-19 positive patients to identify strains of the virus.
Kansas currently tests around 1 percent of COVID-19 patients with genetic testing, according to Secretary of the Kansas Department of Health and Environment, Dr. Lee Norman.
By expanding lab capacity, Kansas hopes that it will be able to conduct more genetic testing on COVID-19 patients to better identify cases of new strains.
Said to be more contagious, the first COVID-19 strain was identified in the UK, although Kansas has no reports of the new strain as of Monday.
However, cases of the UK strain have been identified in Florida, California and bordering Colorado.
During a statehouse news conference last week, Norman said Kansas has begun to see domestic variations of COVID-19 including a "Utah strain" and a "Wisconsin strain."
"Viruses always change, kind of over time, with minor genetic variations. Mostly, they don't make much difference," Norman said. "They're more alike than different, quite honestly."