KU football coaching search: 3 selling points for Jeff Monken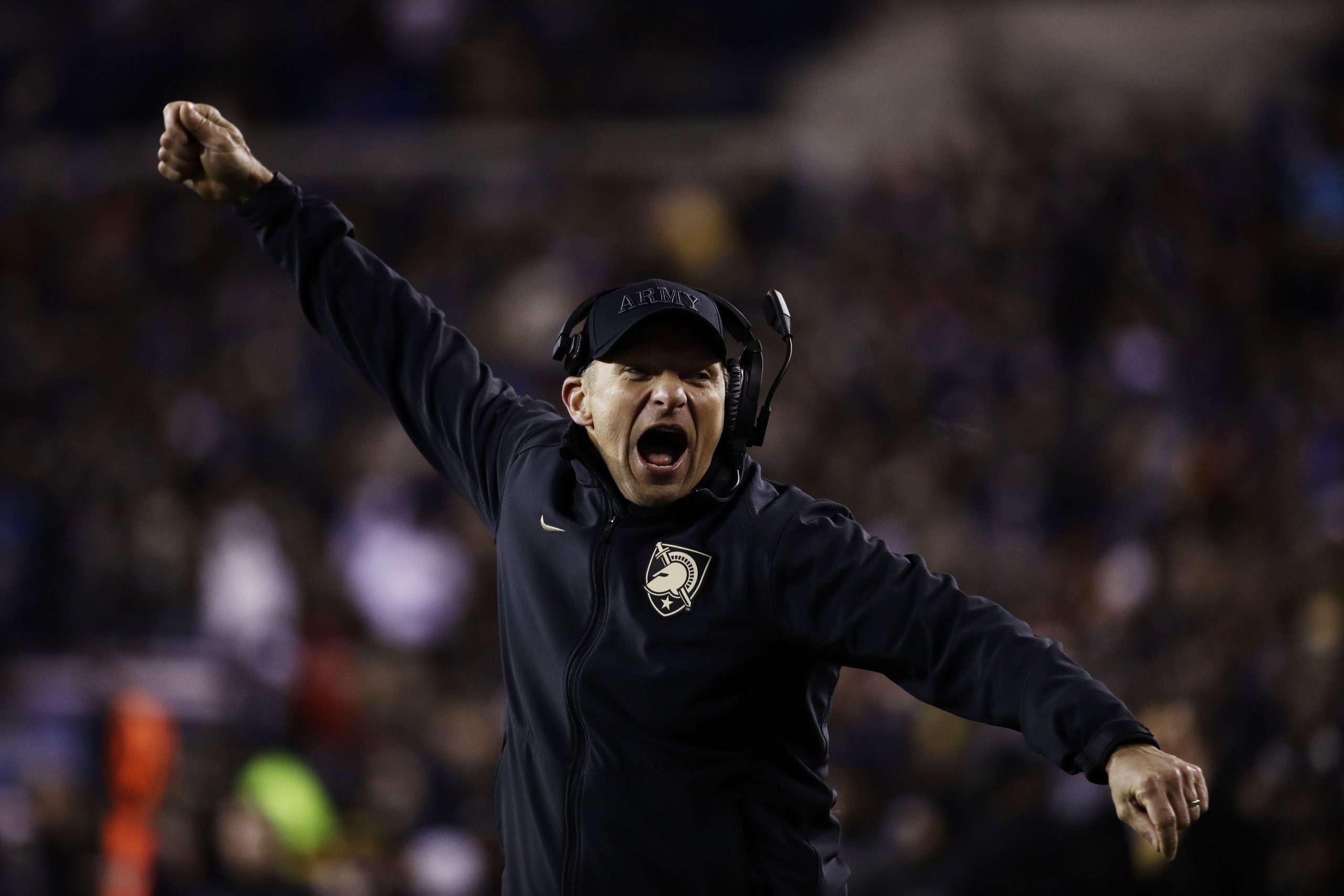 TOPEKA, Kan. – It remains to be seen whether Monken, if given the opportunity to lead a Power Five program, would continue to implement the triple-option offense that has been so effective for him at Army.
But even if Monken didn't take a full blown old school approach, a drastic shift in his wider football philosophy would seem unlikely. Army has won under Monken by running the ball, controlling the clock and having a strong defense.
The Jayhawks, routinely massive underdogs in the Big 12, could potentially help their rebuild along by playing that style.
In each of the past five seasons, Army has finished in the top 14 in the country in terms of time of possession per game. In 2018, when the Black Knights went 11-2, Army finished No. 1 among all FBS teams in time of possession, at 38:33 per game.
Defense wins football games
A key component of Monken's time of possession blueprint, of course, has been Army's effective defense.
In 2020, with defensive coordinator Nate Woody, the Black Knights finished No. 1 in the nation in yards per game allowed (275.3) during their 9-3 season. Army only gave up 160.8 passing yards (No. 2 in FBS) and 114.6 rushing yards (18th).
Army has finished in the top 10 in the country in total defense in three of the past five years.
As Monken, formerly the head coach at Georgia Southern (2010-13), has built up the Army football program, he has amassed a 49-39 (.557) record in seven seasons as an FBS head coach.
Evidence of a successful rebuild
The Jayhawks have been stuck in a rebuilding loop for more than a decade and their next head coach will have to drag them out of it.
Monken has shown at Army that he can help a program escape the muck.
From 1997 to 2013, Army finished a season with a winning record only one time — in 2010. Then Monken took over in 2014 and his longterm overhaul has resulted in four bowl appearances in the past five years.