KU students encouraged to research COVID-19 vaccines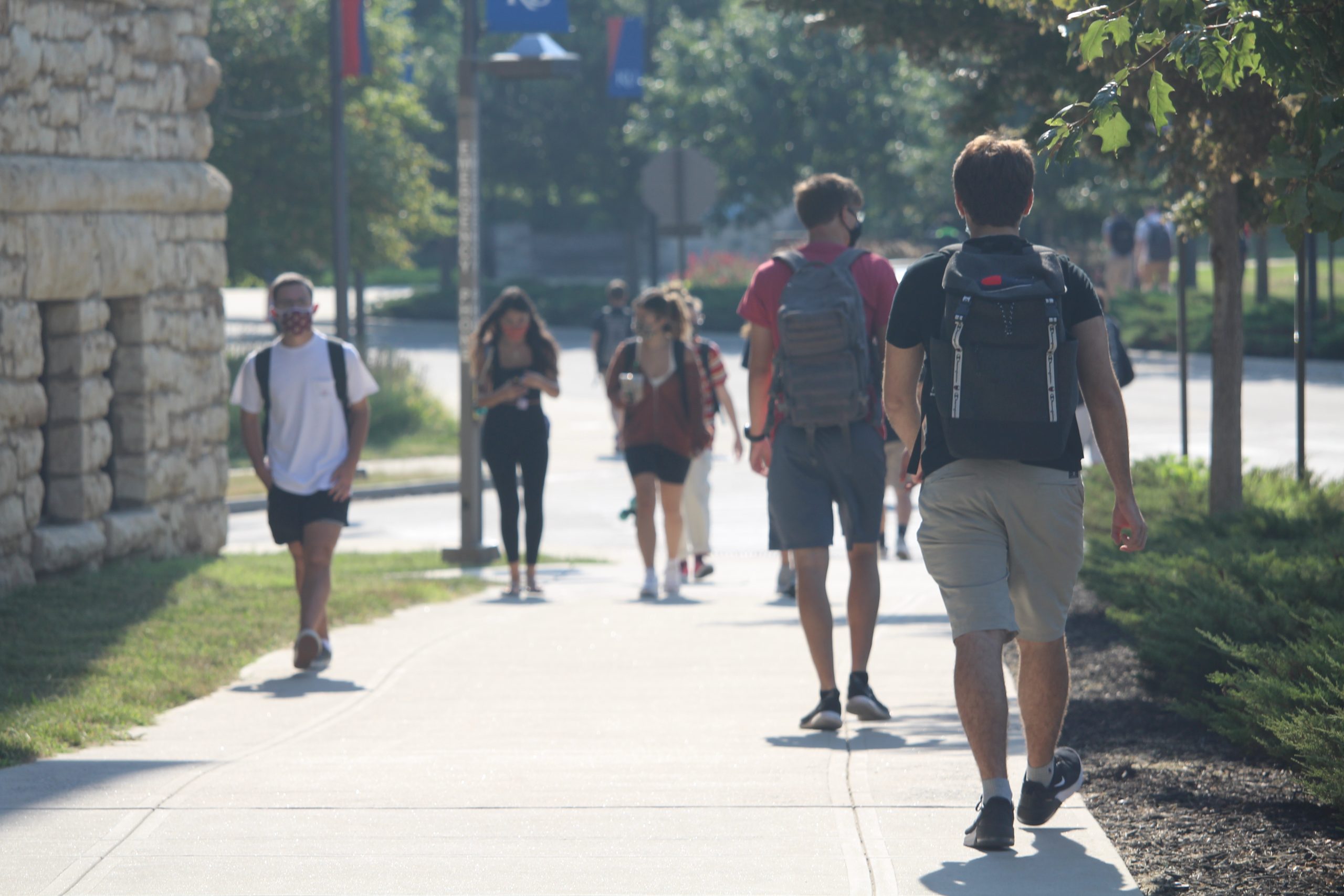 TOPEKA, Kan. – All students at KU have become eligible to receive the COVID-19 vaccine to minimize the risk of spreading the virus.
There are three options available to students in terms of which vaccine they are interested in getting, so here's what you need to know about the three COVID-19 vaccines at your disposal.
Johnson & Johnson
The Johnson & Johnson vaccine is a single dose, meaning that it is administered one time.
According to the Centers for Disease Control and Prevention, the J&J vaccine is "66.3% effective at preventing laboratory-confirmed COVID-19 illness in people who had no evidence of prior infection two weeks after receiving the vaccine."
During the beginning stages, there was evidence that suggested this vaccine would protect people against asymptomatic infection, meaning that some people are still able to get the virus but do not display symptoms.
Possible side effects include chills, fever, muscle pain, nausea, headache, pain/swelling, possible redness at injection site and fatigue.
However, recent news surfaced that six women, between ages 18 and 48, became severely ill with rare blood clots after the vaccine was administered within a one-to-three-week time span.
One of the six women died, and another is hospitalized in critical condition.
Brooke Wickey, a Lawrence resident, received the J&J vaccine and said her experience wasn't ideal.
"I knew absolutely nothing other than it was being offered, and I only needed the one round," Wickey said.
She said she experienced a persistent headache, cold sweats, body aches, vomiting and chills.
"Knowing the health risks for my specific age and gender, I wouldn't recommend the Johnson & Johnson vaccine," Wickey said.
The Food and Drug Administration's Center for Biologics Evaluation and Research has recommended that the administration of this vaccine be paused until further investigation has been completed.
Both the CDC and FDA urge people to contact their health provider if they are experiencing severe headaches, abdominal pain, leg pain or shortness of breath.
Moderna
The Moderna vaccine is a two-dose process. Once the first dose is administered, there is a 28 day wait period until the next dose is administered.
Through clinical trials, the CDC concluded that this vaccine is "94.1% effective at laboratory-confirmed COVID-19 illness in people who received two doses who had no evidence of being previously infected."
With Moderna, side effects such as fever, chills, fatigue and headaches were experienced after the second dose.
Aydelis Negron, a KU junior, received the Moderna vaccine and shared her experience after receiving the first dose.
Negron said she experienced a sore arm and fatigue, but nothing extreme. She added that people should still get vaccinated and that "people will have different reactions to it."
Pfizer
Similar to Moderna, Pfizer is a two-dose vaccine. However, the doses are 21 days apart instead of 28 days.
Pfizer side effects include fatigue, headaches, muscle aches, chills, fever, nausea and possible redness at the injection site.
According to the CDC, side effects begin a day or two after the vaccination was received.
"Most side effects were moderate," the CDC said. "However, a small number of people had severe side effects – defined as side effects affecting a person's ability to do daily activities."
Margaret Cortright, a KU junior, said her experience with getting the vaccine was easy, yet she still experienced some of the side effects expected.
"I was incredibly tired, and my head hurt," Cortright said. "I have only received the first dose of Pfizer, so I can't speak on the second dose or other vaccines."
Cortright said seeing how her roommate reacted to it encouraged her to get vaccinated and helped her understand the importance of it. She also suggests that people do their research to see which vaccine they are more comfortable receiving.