Robin Williams' son honors the late actor on his 70th birthday: "We miss you and love you always!"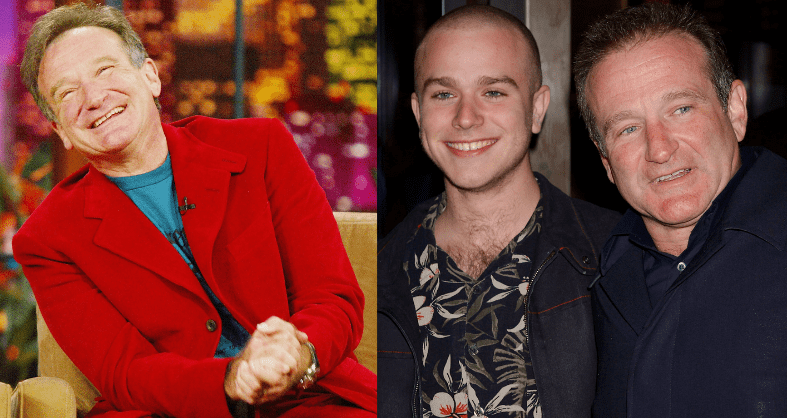 Nearly seven years have passed since the world was shocked by the news of legendary comedian, Robin Williams' death by suicide. In honor of the actor's 70th birthday on Wednesday, July 21, 2021, his oldest son, Zak Williams, paid tribute to the late actor's memory and celebrated him for his "incredible spirit."
"Dad, on what would be your 70th birthday, I would want you to know that your incredible spirit lives within us," 38-year-old Zak Williams wrote on Instagram. "Our family will be celebrating you and your memory today. We miss you and love you always!"
Within the span of a few decades in Hollywood, Williams managed to fill the big screen with his resounding laughter and fill our hearts with his infectious joy. But as he grew older, his "lightning quick recall" on stage began slowing down due to his medical condition. "I just want to reboot my brain," Williams would repeatedly say as his physical and mental health declined, according to his third wife, Susan Schneider Williams, who wrote about her experiences in Neurology.
While he was alive, Williams was diagnosed with Parkinson disease (PD); it was only after his death when an autopsy revealed that he had Lewy body disease (LBD). "What I saw was frustration," the actor's son, Zak, said about his father's diagnosis and misdiagnosis while speaking to Max Lugavere for the podcast, The Genius Life. "What he was going through didn't match one to one [with] many Parkinson's patients' experience," Zak explained.
Williams was someone who could learn hundreds of lines and deliver them on stage without one mistake, but his deterorating health affected him as he performed "his craft." And this added to his anxiety and depression. "Lightning quick recall—that was his signature [on stage]," said Zak, who saw the frustration and confusion his father went through towards the end of his life.
"It was a period for him of intense searching and frustration," he added. "It's just devastating."
Years after his famous father's death, Zak honored his memory when he became a father himself. When Zak welcomed his first child, he named him McLaurin Clement Williams and calls him "Mickey" for short; it was a nod to his late father, whose middle name is McLaurin.
After Williams' death, Zak also opened up about how he was similar to his father in some ways. "I started to realise elements of myself that were like him [Robin]. My anxiety, my bouts of depression, OCD, drugs, drinking like him," he said in an episode of The Me You Can't See.
"It's only in hindsight that you see 'wow there's a generational issue going on,'" the father-of-two explained. "I love being a parent, it's the best thing ever. Do I see it as an opportunity to break a generational cycle? Yeah, there's a major opportunity to show up for my son clear eyed and focused. To be there for him."