Seaman MS hopes new safety precautions stops current behavior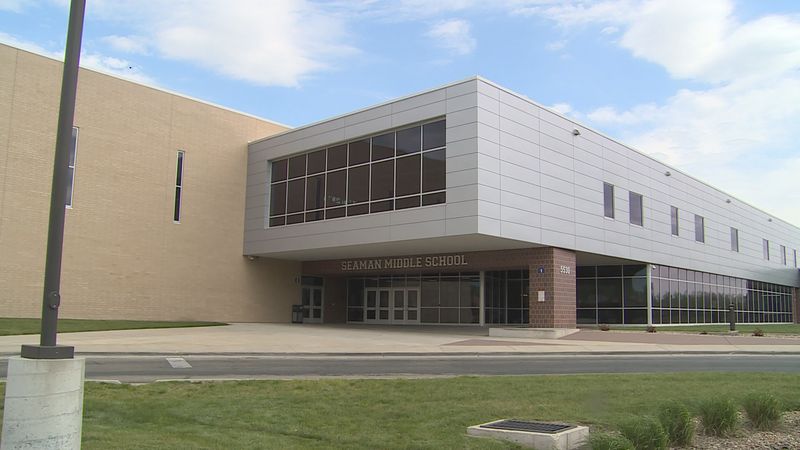 TOPEKA, Kan. – Seaman Middle School students allege people are fighting in the school's bathrooms. Principal Joshua Snyder said they were aware of the reports — but he had not heard talk of drug use in the building.
"Specific situations of drugs have never been brought up to our school. That is new information for us. This is again why we're implementing these new safety precautions into the building."
The school said Tuesday night they will check backpacks, use school surveillance systems, teachers will monitor the halls and K-9 units led by trained officers will be on the premises until the end of the school year.
"I think all safety precautions help us and I think it's important that we wrap around each other and support one another and so one of those wrap-around supports is to bring in these things and ensure that the visibility is there. That we take everything that's brought to us seriously."
Parents and students are asked to use a confidential reporting system, "See Something, Say Something." It is not anonymous, which Snyder and the school said might be where the confusion lies with parents.
"No one's name is shared. That's a confidential process and they're putting trust in by telling us the information that we need to know to support them. So while it may not be anonymous, it is confidential and we hold that confidentiality very seriously."
He said it's a collaborative effort with the administration, the district's security director, the school's resource officer, teachers, students, and parents who see it and report it. "Our students are here to learn, they are here to excel in life and that's what our job is to provide that atmosphere for them. They should be able to show up and experience learning without limits so that is what our goal is."
Snyder said Seaman has a point value system for their disciplinary system. A student who accumulates 24 points is suspended for at least the remainder of the school year. Fighting gives a student 12 points and 3 days of out-of-school suspension. Drugs are an immediate 24 points and suspension.
"If something were to come up, we go to our handbook, we implement the handbook and we follow our behavior matrix as well as all of the other pieces that are on there," he said. "On top of the re-teaching piece to help support them so they do not make the same mistakes and not only do you put in your consequences and necessary action — you also do re-teaching."
They increased their supervision plan as the year went on and with students coming back to full in-person learning, they are continuing to adjust. He said if parents or teachers see something they need to target, they will.
"This is a family at seaman middle school and our teachers care so much about our kids and so do I. No one would ever turn a blind eye to someone's safety. So my answer is, we're all held responsible because we love our kids and that's what's most important to us."