Thief steals money from kids' lemonade stand prompting police and residents to step in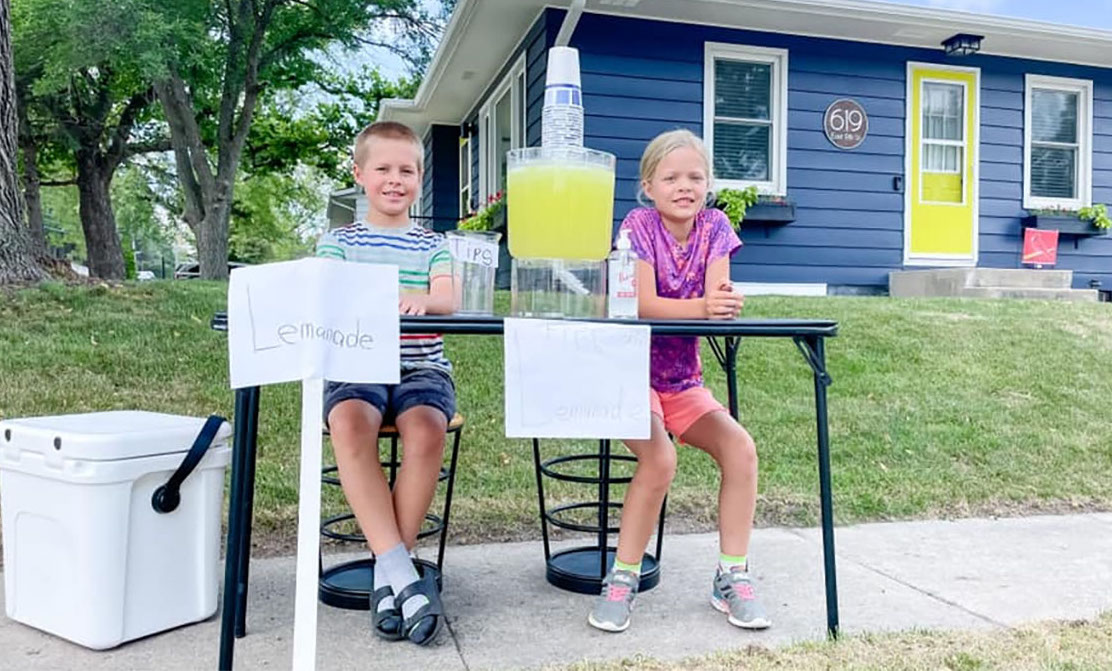 Nine-year-old twins had been asking their mom if they could set up a lemonade stand all summer. Finally she agreed and the siblings made the summer quencher and laid the table outside their home in Iowa. They didn't charge any money for the lemonade but did put out a jar for tips.
It wasn't long before they'd collected more than $50 and were on their way to making $100. But in a split second that jar was gone after a car stopped and a woman started talking to Katelyn. Mom Karen said a car approached and her daughter asked if she wanted lemonade. "Katelyn was ready to serve her lemonade, and she grabbed the tip jar and got in the car and squealed off," Karen explained.
The children, Katelyn and Elias Smidt, were distraught but continued with their lemonade stand through teary eyes. But the heartbreaking situation was turned around, almost as fast as it happened, after Karen called the local police department. It wasn't long before first responders from the APD, AFD, the Sheriff's Office, and Iowa State University Police Department came by the twins' lemonade stand.
The tip jar was restocked, and before they knew it the twins had collected more than their original jar which had been stolen from them. Karen said the physical lemonade stand had raised more than $3,000 and the kids were exhausted so they were taking it online in the hope of reaching $5,000 for the worthy cause. She also praised her children for "getting back in the saddle" after such a traumatic event.
Karen said she hoped the event would help her children understand that "there's always bad in the world, but the amount of good always outweighs the bad."