American Legion celebrates long history of advocacy, fellowship on Kansas American Legion Day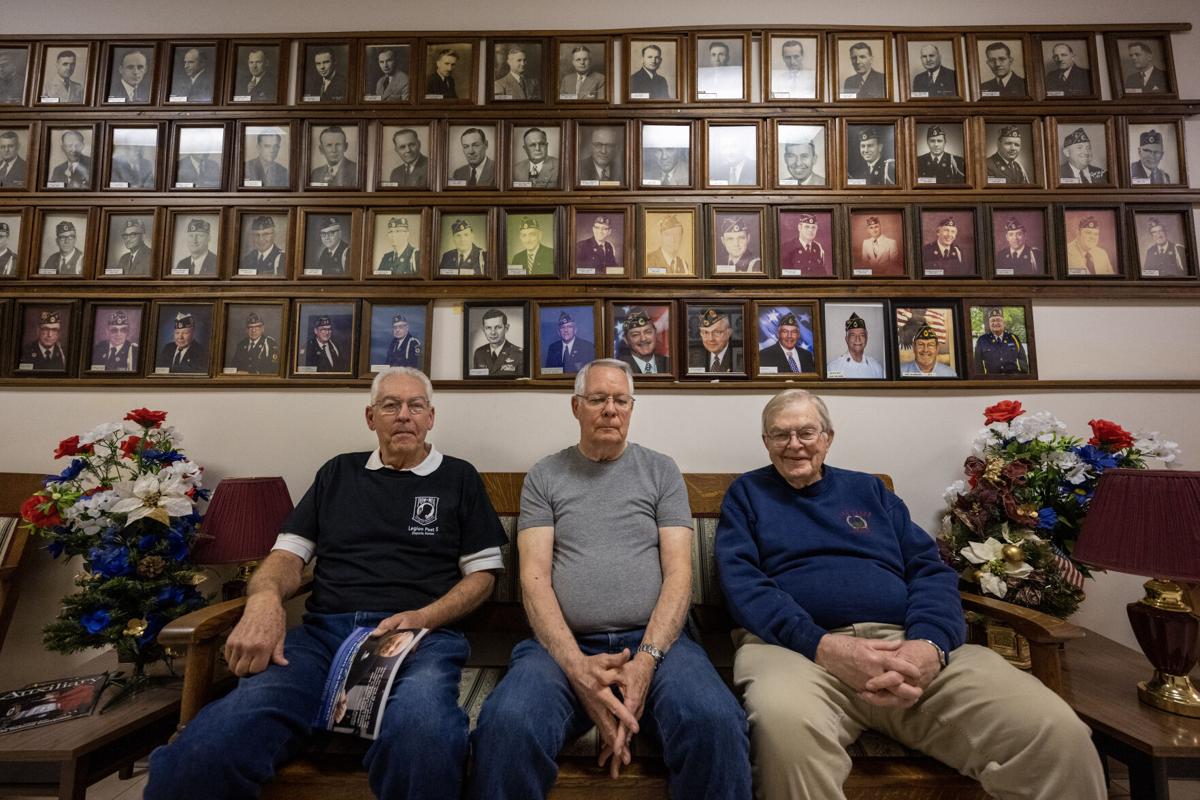 Kansas – The American Legion has worked to provide assistance, advocacy and fellowship to United States veterans for more than 100 years. To celebrate its long-standing legacy, Gov. Laura Kelly proclaimed March 15 as Kansas American Legion Day, praising the 102-year-old service organization for its continued work aiding wounded warriors and military families as well as Legionnaires' legacy of volunteerism in their communities.
American Legion Post No. 5 is the fifth-oldest post in Kansas, celebrating its 100th anniversary last year. According to Post Commander Ron Whitney (US Army Ret.), the local post has served as a meeting place for veterans and their families since it was founded.
And, like other nonprofit organizations, it was hit hard during the COVID-19 pandemic. Fundraising activities such as Bingo were canceled, the lounge was closed and hall rentals had to be put on hold.
"There was a period of about two months where we had to shut down totally and just had to lock it up," Whitney said. "We weren't allowed to have anybody in. And then the rules loosened up and we could have people come in and we followed the guidelines. We had social distancing. Our problem was people didn't want to come back even though it was able to open back up. Who wants to come out and possibly be exposed?"
A year into the pandemic, however, things are starting to look up.
"It's finally starting to turn around," said Dennis Kasten, a longtime Legionnaire and Navy veteran. "This is probably the first time in a long time that we even at least broke even."
The American Legion was founded in Paris, France on March 15, 1919 by members of the American Expeditionary Force. It was chartered by the United States Congress as a wartime veterans organization based on the four pillars of Veterans Affairs & Rehabilitation, National Security, Americanism and Children & Youth.
John Sanderson (US Army Ret.) said the American Legion has evolved over its century of service, but a constant that has remained is the commitment to advocating for veterans at the national level. The American Legion was behind the enactment of the GI Bill of Rights, still in effect today. The Legion continues to work closely to with the VA to improve services for veterans.
Post No. 5 was recently selected to serve as a new site for the Accessing Telehealth through Local Area Stations (ATLAS) project. With the decommissioning of Emporia's VA clinic in 2019, the ATLAS project will help connect local veterans with medical care.
"I'm very proud of the fact that we were considered," Sanderson said. "I'm proud of the fact that we got nominated, and I'm extremely proud of the fact that we got selected for this. I think it's gonna do a good thing for us because it'll get us back into helping veterans who need medical attention. I wouldn't be surprised if we do have a lot of people coming in using the ATLAS program who are mentally ill or depressed, and just don't know where to go here. That's one of the nice things about the American Legion. We're here. If they need help, we're here to help."
Sanderson said a little known service provided by Legion posts is providing assistance to traveling veterans who are broke.
"It's not something that comes around every day, but I sure ran into it when I was a commander," he said. "You would have people traveling through Emporia who are broke and they don't have a place, they don't have gasoline, don't have money for food — and these are members."
Working with organizations like The Salvation Army, the Legion helps to connect those members with the resources they need.
Whitney said the Legion also provides durable medical equipment — something that is sought after quite often. They also provide burial services if a family requests assistance with a military rites.