Bill Self reflects on how Kansas changed Marcus Garrett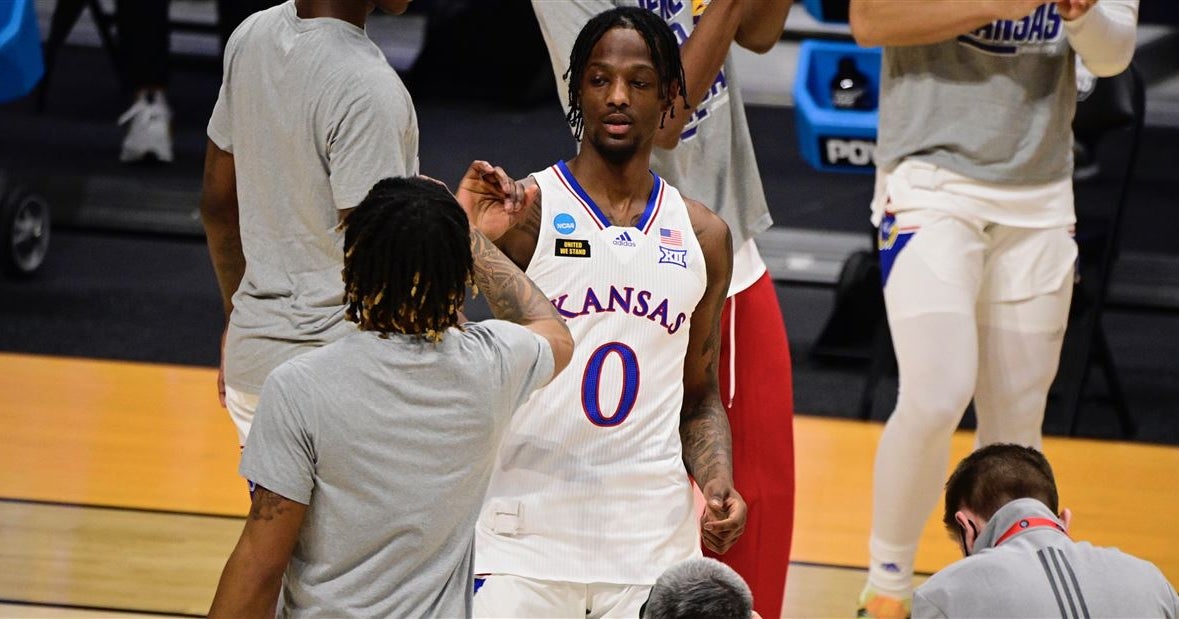 TOPEKA, Kan. – Marcus Garrett's time at Kansas is likely done following the 2020-21 season. Garrett, of course, can choose to return for an extra year of eligibility provided by the NCAA, but the guard did just wrap up his traditional senior season — meaning in a normal year he'd have no choice but to turn pro if he wanted to continue playing basketball.
Nevertheless, after the end of the year KU coach Bill Self reflected on Garrett's time in Lawrence. Speaking on a postseason episode of Hawk Talk, Self was asked about Garrett being selected to the first team for the Senior CLASS Award, which is based around a student-athlete's achievements in "classroom, community, character and competition," according to the award's website.
"People that know me at all, they know I love Marcus Garrett and his game; they know that," Self said. "But I don't know that [the award] was the percentage bet coming out of high school at Skyline, that he would win that first-team award for being a scholar athlete and doing so many things for others."
He continued.
"It's remarkable," Self said. "Marcus said it during his talk, and Marcus is usually a man of few words, but I thought he did an unbelievable job articulating how he felt about this place. This place changed him and this place gave him a chance to have a beautiful life. And to see how he's grown and those sorts of things is remarkable."
On the court, Garrett averaged career-best marks of 11.0 points and 4.6 rebounds per game as a senior. He posted 3.7 assists and 1.6 steals per contest, shooting 45.9 percent from the field and 34.8 percent from 3.
The Jayhawks went 21-9 last season, finishing second in the Big 12 race and ending the year in the second round of the NCAA Tournament. In the season-finale, Garrett was the only Jayhawk to score in double-figures, posting 15 points, six rebounds, four assists and two steals.
Now, Self awaits his final decision.
"Of course Marcus does have the option to come back, but we're not banking on that or anything like that," Self said. "He'll be smart. And he'll study to see what they say and those sorts of things. But that's where this rule is: Seniors are just really juniors this year, so everybody's got a chance to come back."
The deadline for Garrett to decide on a return will be in mid-July. Fortunately for the Jayhawks, his scholarship would not count against Kansas' team total (because of a blanket NCAA ruling) even if he did come back. So the Jayhawks don't need to hold a spot for him.
Nevertheless, the early-withdrawal deadline of July 19 still will make things difficult for some schools.
"You could decide before then you want to go, you could decide before then you want to come back," Self said. "But if somebody is going to roll the dice — and they're going to stay in it until the very end — they may want to stay in to get the latest, last-second feedback based on the others that are still in the draft and that kind of stuff to get more of an accurate assessment. Who knows what it'll be?"