Bill Self Sr., father of Kansas coach Bill Self passed away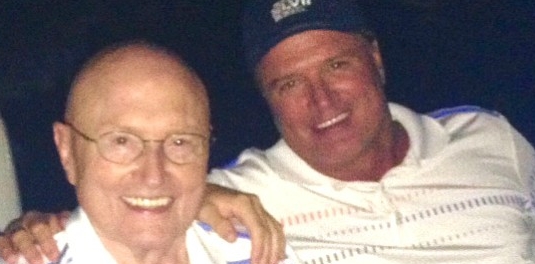 TOPEKA, KS- Bill Self Sr passed away on Friday, at the age of 82. He was father to the University of Kansas Jayhawks Head Basketball Coach Bill Self.
The Oklahoman said Self Sr. quit coaching and eventually left his superintendent position to open his own school supply business in Stillwater. He again became a superintendent before he joined OSSAA in 1972.
Self Sr was a first basketball mentor for his son and was an executive director of OSSAA from 1991-1996.
Reportedly, the Oklahoma Secondary School Activities Association spoke with a family member who confirmed the death.
Self Sr., also said then that one of the traits he admired most about his son's coaching chops was "his ability to keep his players cool."
"I have to say that's a bit of a surprise to me because I wasn't that cool when I was coaching," Self Sr. added in 2017.
There is no information about the funeral.