CCCC men post 2nd-place finish at Washburn JUCO Challenge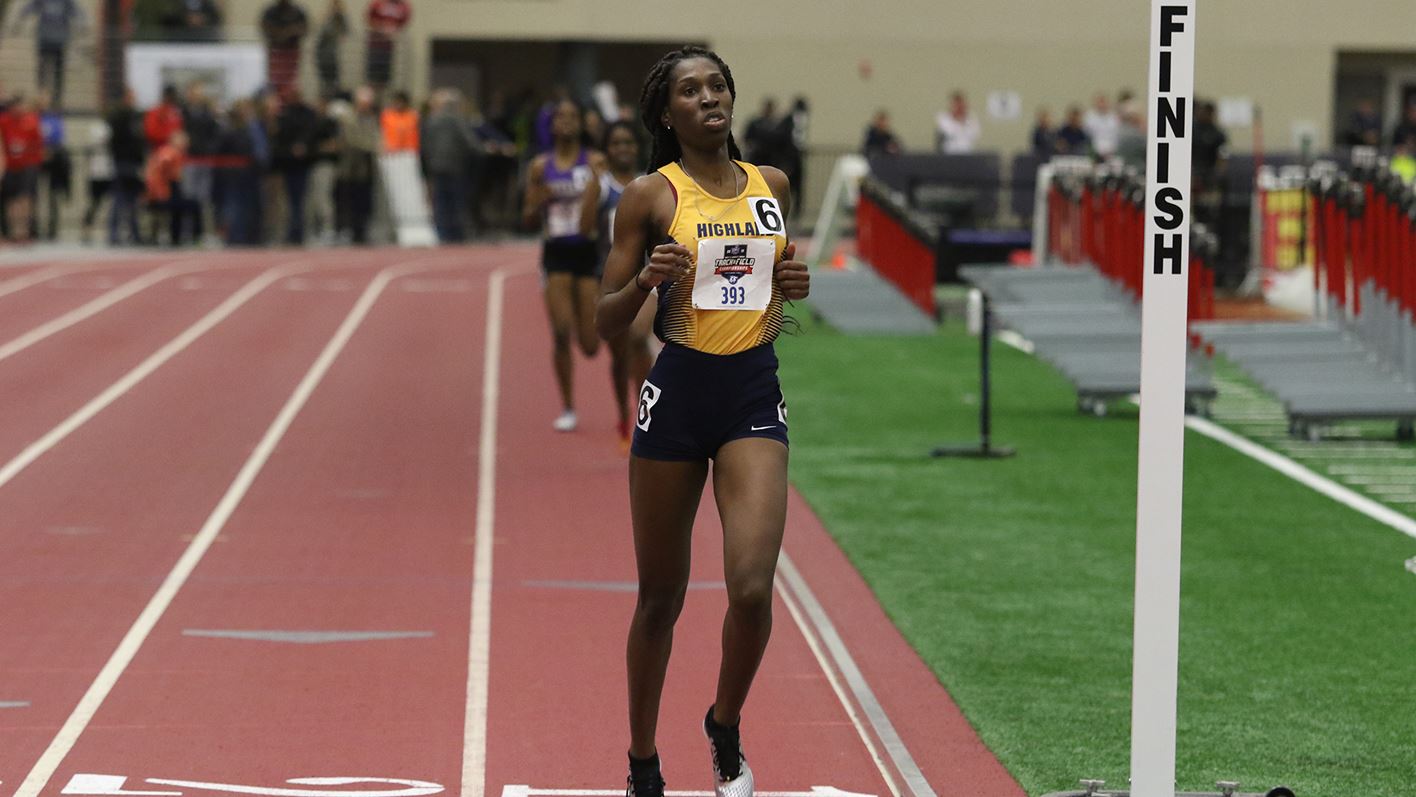 TOPEKA, Kan. – Looking solidify their top-two ranking in the latest NJCAA Indoor Track and Field Top-25 Poll, the number two ranked Cloud County Community College men's track and field team would take second-place at the 2021 Washburn University JUCO Challenge at the Washburn Indoor Athletic Facility in Topeka, Kansas on Friday.
Finishing the meet with a total of 101 points from 14 scored events, the T-Birds would trail only top-ranked Iowa Central Community College who edged CCCC by the slimmest of margins with 102 total points. Sixth-ranked Iowa Western would finish in third place with 86 total points while Butler (75 points), eighth-ranked Cowley (41 points) and 24th-ranked Trinidad State (three points) also competed in the meet that featured only two-year schools.
In total, Cloud County would add three national qualifying marks and one school-record as part of four event victories and 15 top-five finishes in their second trip to Washburn this year. Leading the way with a school-record for the second time this season would be sophomore Daniel Cope in the weight throw as the Petersfield, Jamaica native recorded a throw of 19.04 meters (62 ft. – 5 in.) to set a school-record and win the event. The T-Birds would also get event wins from Elijah Wilson in the high jump (2.00 meters, 6 ft. – 6.75 in.), Renaldo Savoury in the pole vault (4.25 meters, 13 ft. – 11.25 in.), and Courtney Lawrence in the shot put (18.16 meters, 59 ft. – 7 in.).
Earning national qualifying marks and punching their ticket to the national meet in March on Friday would be Rylan Cheney in the 800 meters (1:57.47), Habtamu Geta in the 3,000 meters (8:39.79), and Andrew Betton in the high jump (2.00 meters, 6 ft. – 6.75 in.). All three times/marks would be top-three finishes in their respective events as Betton would finish second while Cheney and Geta each took third.
A pair of top-three finishes would come for Cloud County in the 400 meters as Timothy Nyinguan (49.49 seconds) and Emanuel Wanga (49.58 seconds) would take second and third while Edwin Kipainoi earned a second-place finish in the mile run (4:32.43). CCCC would also get a second-place finish from the 4×400 meter relay team as Wanga, Ephraim Lerkin, Nyinguan, and Jaysaun Smith ran a time of 3:20.31 to earn eight team points for the T-Birds.
What's next?
Cloud County will head into next weekend's NJCAA Region VI Championships in Pittsburg as the two-time defending NJCAA Region VI Champions. After winning their first NJCAA Region VI Indoor Title in 2019, the T-Birds went back-to-back last year and have won the last three NJCAA Region VI Track and Field Championships that have been conducted between indoor and outdoor. The meet is scheduled to be held on Feb. 20 and Feb. 21 on the campus of Pittsburg State University at the Plaster Center.