Child playing with lighter set a house on fire in Topeka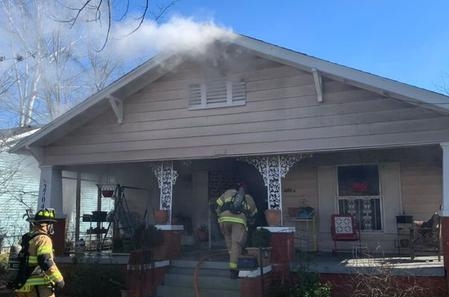 SHAWNEE COUNTY, KS— On Friday, around 3:30 p.m. the firefighters arrived at 1272 Garfield Ave. where they found smoke coming from the rear of the residence.
The crews started extinguishing the fire and were able to contain the fire.
Reportedly, a child was playing with a lighter when the fire started. All residents were able to get out of the house without injuries.
There were no smoke detectors in the residence, according to the firefighters.
The damage is estimated around $5000.