Truck caught fire on I-70 and interrupted traffic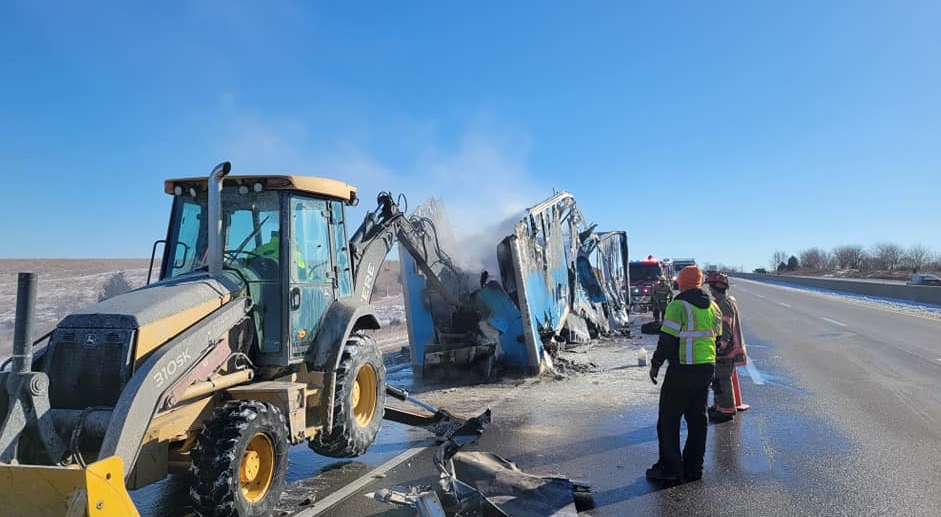 TOPEKA, KS– A semi caught fire at the 192-mile marker on I-70, west of Lawrence. The traffic was significantly slowed down in the right two lanes.
Reportedly, there were seven emergency vehicles on site.
The Turnpike Authority reported that two of three lanes were closed as the crews were clearing up the remainders of the semi.
The cause of the fire remains unknown.