House caught on fire, wood burning stove was the cause of it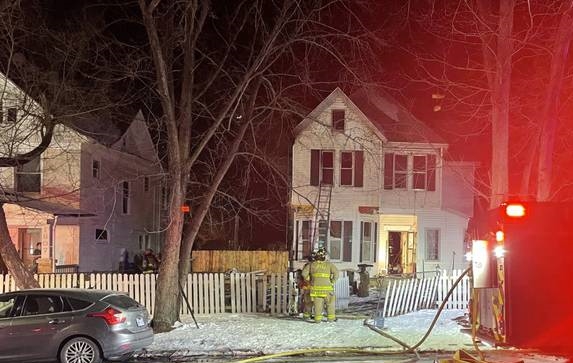 SHAWNEE COUNTY — On Friday, around 8 p.m. the firefighters were alerted of a house on fire at 1603 SW Western Avenue in Topeka, according to Fire Marshal Todd Harrison.
When they arrived at the scene, two floors of the house were caught on fire and smoke was coming out of the windows. Luckily, all the house residents were able to leave the house on time.
Preliminary investigation shows that the cause of fire is accidental and originated from a malfunctioned wood burning stove.
Estimated loss is $18,000. $15,000 of structural loss and $3000 content loss.
Reportedly, no smoke detectors were found in the house.