Cold Front May Bring Storms to Southeast Kansas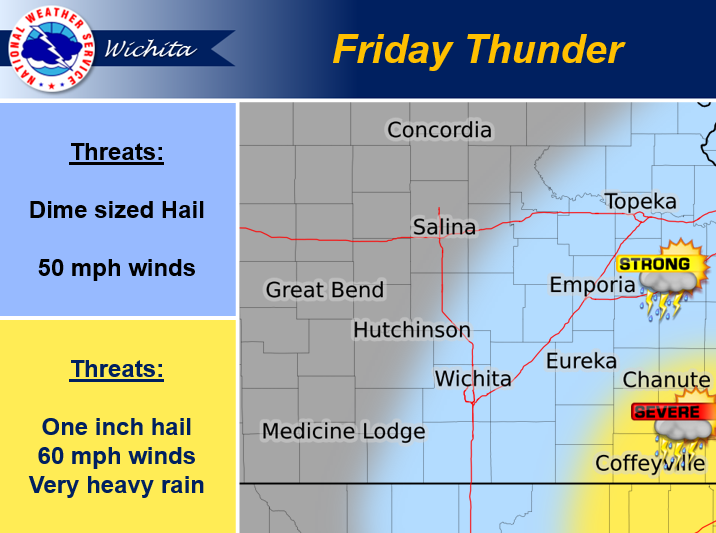 Kansas – An upcoming cold front could potentially bring severe storms to the southeast Kansas area as early as this afternoon.
The National Weather Service in Wichita is reporting that storms moving through the area could bring up to 60mph winds, one-inch hail, and very heavy rain. These storms should lessen in intensity through central and western Kansas, but places such as Coffeyville and Chanute should expect to see at least heavy rainfall.
As always, make sure to stay tuned to the Mighty 690, KGGF, for complete severe weather coverage.