Cowboys play at State Tennis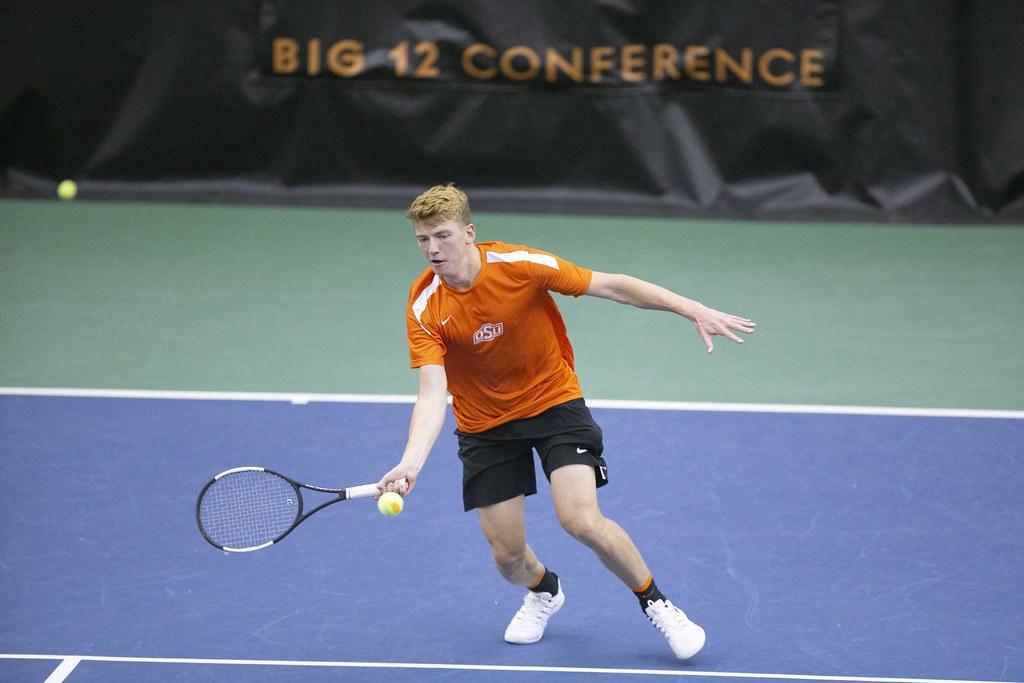 TOPEKA, Kan. – Four Abilene Cowboy tennis players that qualified for the Class 4A State Tennis Tournament are scheduled to hit the court around 10 a.m. today at the Topeka-Kossover Tennis Center in Topeka.
Abilene juniors Kolten Coup and Cayden West make their first trip to the State Tournament after qualifying at the Buhler Regional last week. Coup placed third at Buhler and will draw Ottawa freshman Jaxon Mourning in the opening round. Coup opens with a 27-9 record on the season while Mourning shows 6-3 in singles.
West, the sixth place finisher at Buhler, will also open against an Ottawa opponent as he drew senior Chris Hanson. Hanson finished third at the Bishop Miege Regional and brings an 18-8 mark against West, who begins at 21-15.
In doubles, the Cowboy duo of Isaac Barbieri and Eli Prater (20-12) begin tournament play against a pair of seniors from Ottawa, Ty Whitney and Cole Hanson, that placed third at the Bishop Miege Regional. The Ottawa pair enters with a 17-7 mark on the season.
The tournament continues at 9 a.m. on Saturday morning.
Marysville High School is sending senior Bryar O'Neil and sophomore Simeon Wassom as a four seed in Class 3-2-1A State Tournament in Wichita as the only other North Central Kansas League tennis athletes to post season besides the Cowboy four.