Damaging winds move across Kansas leaving thousands without power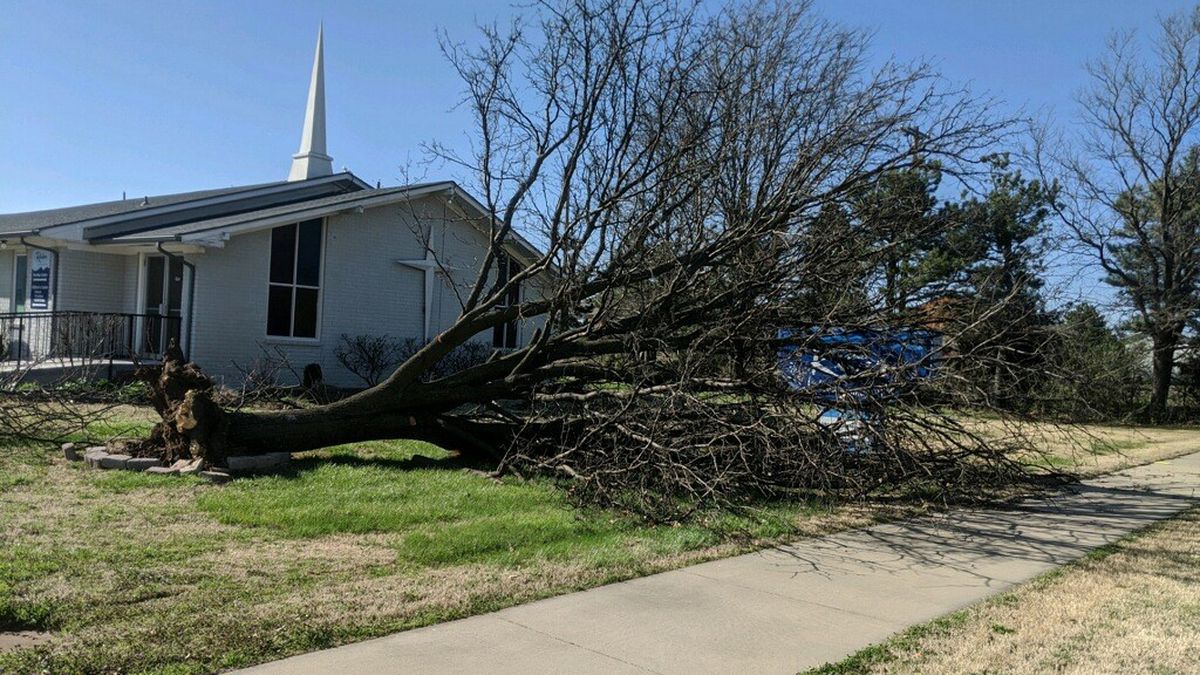 Kansas – High winds have left thousands without power after downing power lines and power poles across Kansas. More than 9,000 customers are without power in and around Wichita due to the winds, according to the Evergy outage map.
Wind gusts of up to 60 miles per hour were reported at Wichita's Dwight D. Eisenhower National Airport and in Hutchinson where crews continue to battle a large grass fire.
Lori Trego submitted video through the KWCH 12 app showing winds blowing over a power pole in Haysville. Buddy Beck captured a photo of a large tree that was uprooted in Clearwater, and Jessica Greene sent a video from Derby showing a trash can being blown across a field.
Storm Team 12 Chief Meteorologist Ross Janssen says the winds will die down but not any time soon. Sustained winds of 25-35 mph will continue into the evening with gusts of up to 50 mph. Janssen says the winds, coming out of the south, are being powered by a cold front that has yet to reach Kansas. Once the front arrives, he says the winds will scale back, but that won't happen until Tuesday morning.