Effort would dial back punishment in Kan. for low-level drug crimes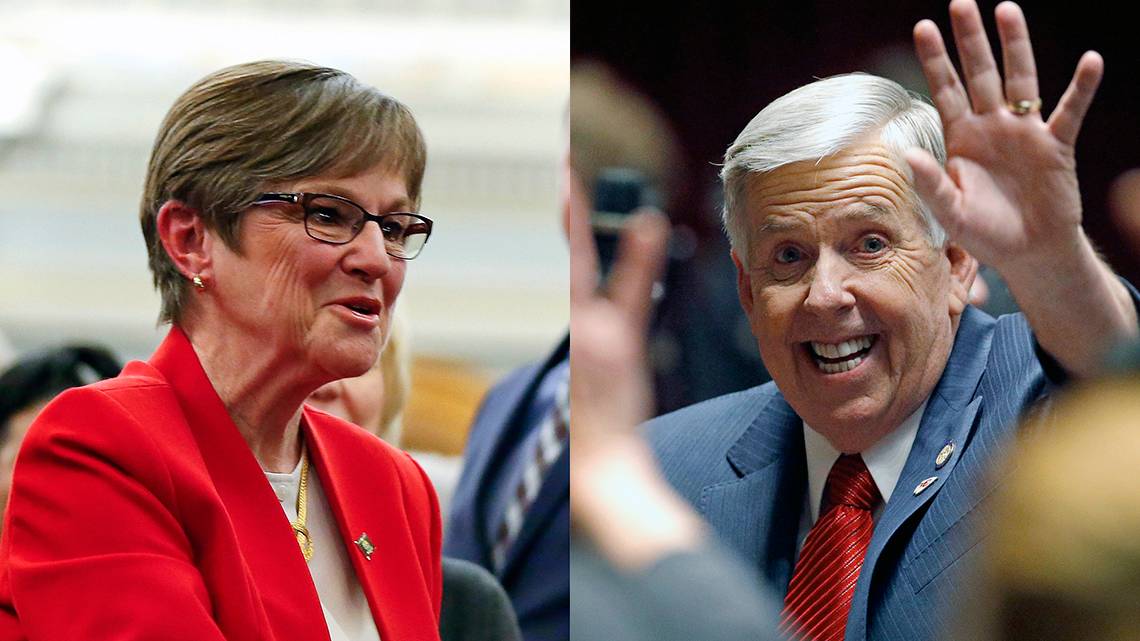 TOPEKA, Kan. — A representative for the Kansas Sentencing Commission says research casts doubt on the theory that increased prison sentences will effectively deter people from drug misuse or drug-related crimes.
According to a 2018 study conducted by Pew Research Center comparing state drug imprisonment rates with self-reported drug use, drug arrest and overdose deaths, there is no significant relationship between drug imprisonment and these indicators. The evidence suggests there is room for improved policy on drug sentencing, said Scott Schultz, executive director of the sentencing commission.
A bill backed by Schultz would reduce the criminal penalties for most level five drug crimes. He said stiffer penalties were not cutting it, as indicated by the Pew study, instead suggesting efforts were better served elsewhere.
"Their research found the most effective response to drug misuse is a combination of law enforcement to curtail trafficking and prevent the emergence of new markets and alternative sentencing to divert nonviolent drug offenders," Schultz said.
The House Committee on Corrections and Juvenile Justice, chaired by Rep. Russ Jennings, R-Lakin, is reviewing a package of bills suggested by the Kansas Criminal Justice Reform Commission in its December report. The panel of legislators heard testimony from Schultz and others on the first two of those bills Wednesday.
Schultz reported this legislation would have no impact on prison admissions but would free up 80 prison beds in 2022 and as many as 118 beds by 2031. He also noted this would not change sentencing for any drug manufacturers or distributors.
Randall Bowman, a spokesman for the Kansas Department of Corrections, said Kansas' current prison population is about 8,700. He said KDOC supports reducing the number of people in prison, although the cost benefits would be almost nonexistent.
"A few more people in and a few more out really doesn't get us big gains. We can't close a housing unit," Bowman said. "These 80 individuals will be both genders and the various security levels in our facility, so they just come out of units in the eight prisons as one and two here and there that really don't materially get a lot of money for us."
Still, Bowman said there would be marginal cost savings and push Kansas in the right direction on criminal justice reform.
A second bill would alter the sentencing grid for drug crimes, expanding the number of presumptive probation and border categories — crimes that usually result in prison time but can be reduced to probation at the discretion of the judge.
Schultz described this bill as a peanut butter cup with two good things wrapped into one. He said primarily this bill brings Kansas in line with the practices of many judges across the state already departing from the border recommendation of prison.
It would also allow for more offenders to be assigned mandatory drug treatment and give more leeway to judges to assign discretionary treatment.
Kendall Seal, director of advocacy for the American Civil Liberties Union of Kansas, added the bill would aid in creating a more just and equitable criminal legal system.
In Kansas, Black people represent 5.6% of the state's population but account for 18.9% of the drug arrests.
"Undoubtedly, allowing people to be on probation and be productive members of society is more humane and fiscally responsible compared to imprisonment, which has devastating collateral consequences," Seal said. "This bill will help reduce the prison population and address some sentencing proportionality issues."
Greg Smith, a former state senator who works on policy issues for the Johnson County Sheriff's Department, poured cold water on the idea. He questioned why if this was already common practice for most judges in the state is it necessary to alter the sentencing grid.
"If this already reflects what is going on in the state, it's going to go even lower with plea bargains. That's part of the system. That's how the system works," Smith said. "So the question is, what are we really doing this for?"