Fire damages house in southeast Topeka's Highland Park area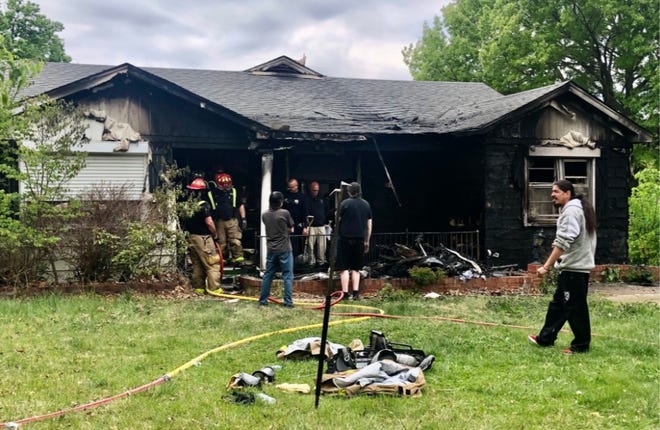 TOPEKA, Kan. – No people were hurt but a cat died when fire significantly damaged a house Friday in southeast Topeka's Highland Park community. Another cat survived after being rescued.
Firefighters were called just before 11 a.m. to the scene at 2729 S.E. Wisconsin Ave, four blocks west of S.E. California Avenue, said Topeka Fire Marshal Todd Harrison.
Preliminary investigation indicated the fire ignited accidentally, most likely due to the improper disposal of smoking material, Harrison said.
Damages were estimated at $103,500, including $78,500 to the structure and $25,000 to its contents, he said.
All the house's occupants managed to self-evacuate unharmed, Harrison said.
"The fire was extinguished, keeping it contained to the structure of fire origin, but not before significant damage was done throughout the attic spaces," he said.
Three occupants were displaced as a result of the fire, Harrison said.
Working smoke detectors were found in the house, he said.
Topeka firefighters were assisted at the scene by Evergy, Kansas Gas Service, the Kansas State Fire Marshal's Office and an American Medical Response ambulance crew, Harrison said.
James Benjamin Seem is listed in Shawnee County appraiser's office records as being the owner and a resident of the property at 2729 S.E. Wisconsin, which has an appraisal value of $81,050.