Firefighters rescue woman from Topeka structure fire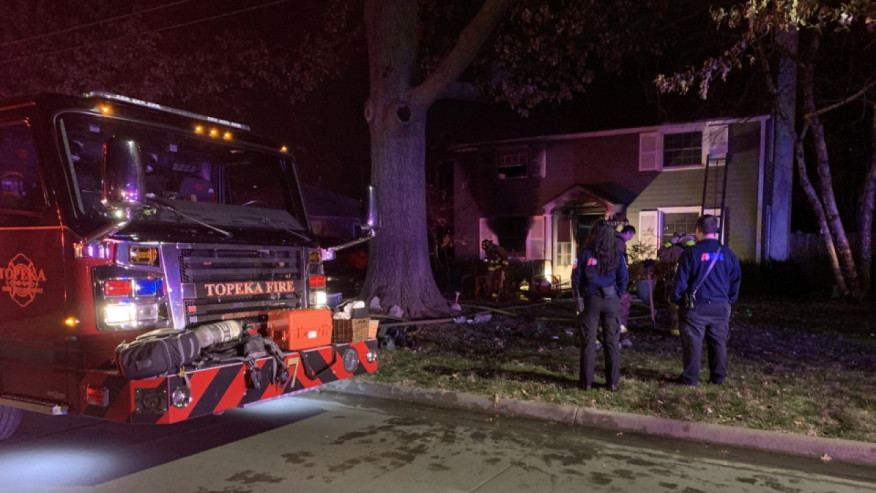 TOPEKA, Kan. – Emergency crews rescued a woman Wednesday morning from a house fire in Topeka, according to the Topeka Fire Department.
Firefighters first heard reports of a fire at 3:02 a.m. at the intersection of Southwest Huntoon Street and Oakley Avenue, according to Shawnee County Dispatch. Crews on scene said the fire broke out in a corner of the house, and a man who got out of the home told firefighters someone was still inside when they arrived.
Firefighters went into the home, quickly found the woman inside during the fire and got her out. Both the woman inside the home and the man outside were taken to the hospital. The man was in stable condition, but the woman had life-threatening injuries.
Firefighters confirmed they put the fire out around 6 a.m., and investigators are looking into the cause. They said they couldn't find any working smoke detectors in the home.