How Kansas' legislative session will function in a pandemic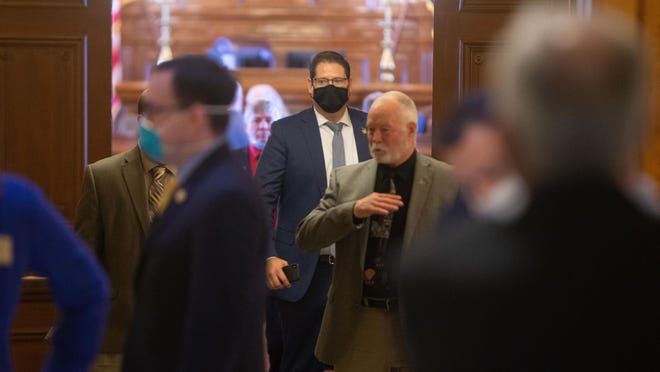 TOPEKA, Kan. – In a normal year, the 165 lawmakers of the Kansas Legislature would gather in the Statehouse in Topeka on Monday to kick off the new legislative session, while countless others such as lobbyists, staffers and members of the public would also pile in.
But COVID-19 and its deadly effects on large gatherings will change things up a bit this time around.
"We need everything we can to keep people safe," said House Speaker Rep. Ron Ryckman, R-Olathe, during a meeting of the Legislative Coordinating Council last week. "For a business, how do we keep a business open? How do you keep your customers healthy? That's the same approach that we're taking."
For one, many of the usual traditions will go virtual. Gov. Laura Kelly has announced her State of the State address will be remote, and so is Kansas Supreme Court Chief Justice Marla Luckert's State of the Judiciary address.
"COVID-19 has altered many of our traditions," the governor said in a statement. "With case numbers continuing to increase and limited hospital capacity, gathering the entire Legislature and the Kansas Supreme Court Justices into one chamber would be an unnecessary risk to their health and safety."
But not everything will be able to go remote. The Kansas Attorney General had issued an opinion that bills passed in virtual meetings face potential court challenges and invalidation.