Former KU forward Silvio de Sousa's diversion negotiations stalled, case moves to preliminary hearing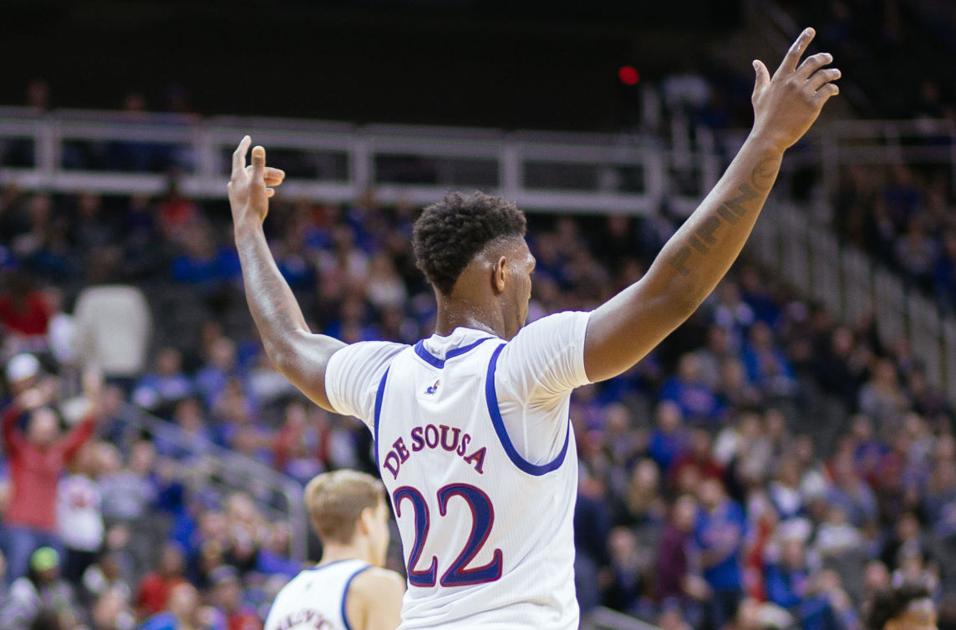 TOPEKA, Kan. – Diversion negotiations between former Kansas men's basketball forward Silvio De Sousa's legal counsel and Douglas Country District Court have "fallen through," De Sousa's attorney Hatem Chahine said Wednesday.
De Sousa appeared in court Wednesday morning for an aggravated battery charge he is facing from a 2020 New Year's Day incident in Downtown Lawrence. According to legal documents obtained by the Kansan in November, De Sousa is accused of allegedly hitting a mildly autistic man in the face, causing him to later lose vision in his left eye.
In October, De Sousa, his legal counsel and detectives spoke inside McCarthy Hall when the investigation was coming toward an end. When De Sousa provided detectives a list of witnesses to talk to, detectives advised him that they had already been contacted and they contradicted his account. De Sousa then opted out of the 2020-21 basketball season the following day.
De Sousa applied for diversion, a process that gives lesser punishments for first-time criminal defendants such as community service or counseling, in January. However, Chahine said negotiations between him and prosecutors did not result in an agreement. De Sousa's legal counsel will no longer pursue diversion.
The case will now go to a preliminary hearing, where the courts will determine if the case will go to trial. The hearing is scheduled for May 4.