Geary County Schools USD 475 soliciting proposals in acquisition of Junction City High School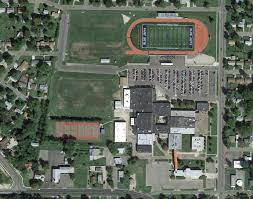 Kansas – Geary County Schools USD 475 is soliciting proposals for the Junction City High School facilities and/or land from parties who may be interested in its acquisition.
The facility is scheduled to be decommissioned following the opening of a new high school in the fall of 2021.
"The district issued the old high school Request for Proposal as an 'Open Continuous' announcement so that it might be available until such time as the Board of Education accepts an offer," said Chief Operations Officer David Wild.
The high school, athletics facilities, and adjacent Deever Administration Center building are located on 31.26 acres of land at West Ninth Street and Eisenhower Drive in Junction City, Kansas. The high school consists of 258,186 square feet of building space with an additional 21,572 square feet in the Deever building. Athletic facilities include one football field and stadium, two practice fields, six tennis courts, and two gymnasiums.