Latino Leaders In Southwestern Kansas Fight To Overcome Myths And Hesitancy About COVID-19 Vaccine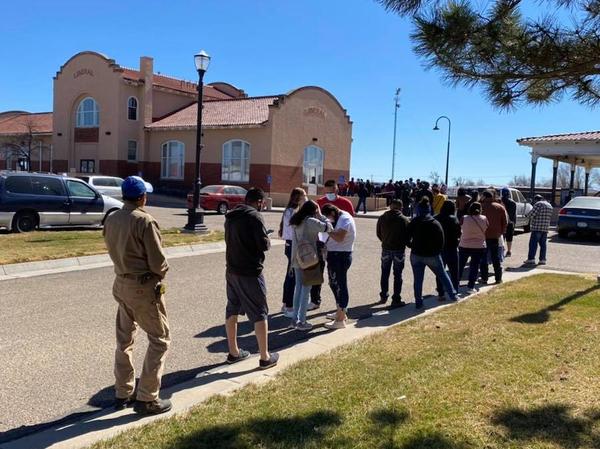 Kansas — One woman thinks the COVID-19 pandemic was planned, man-made.
A man won't get inoculated because he suspects other countries are using Americans as test subjects for their vaccines.
Three-fourths of this focus group gathered at a Liberal community center had heard the shots might contain microchips so the government can track people, even if most said they don't buy that myth anymore.
The worries are bogus, but they're worries all the same. And overcoming dangerously misinformed rumors about the vaccine could go a long way to getting more people vaccinated in this community of about 20,000.
The overwhelming concern in the room revolves around a lack of clear information that would build trust in COVID-19 vaccinations.
"I still keep asking questions," said Edgar Galindo.
Rodrigo Calderon said he worries the shots were developed too quickly. He thinks seeing more people get vaccinated might change his mind, but for now, he said: "I don't plan on taking it."
Indeed, of the 16 people in the room, just two want a vaccination.
Fear and mistrust
Even as much of the country thrills at the prospect of getting their COVID-19 shots, sizable pockets need convincing. In the immigrant and refugee communities of southwestern Kansas, cultural barriers and access to the shots could leave those hit hardest by the pandemic in ongoing peril.
So town by town, county by county, public health officials find themselves shooting down unfounded fears about the shots that could finally beat back a virus that has killed hundreds of thousands of people in the United States and millions around the world.