High winds, warm weather fuel grassfires across Kansas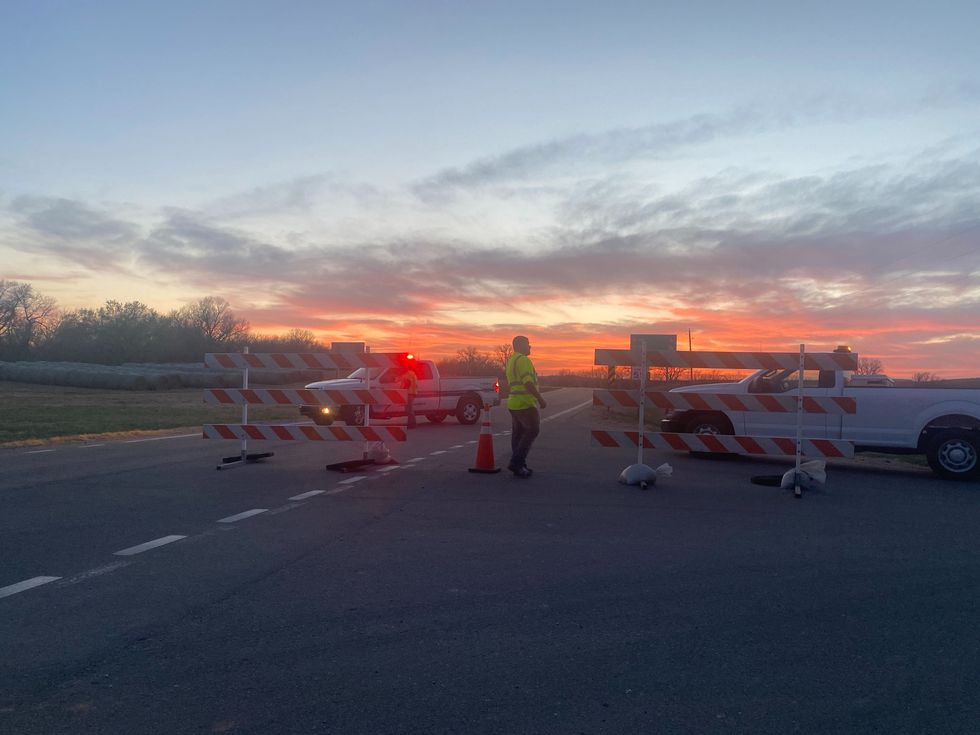 TOPEKA, Kan. – Reno County is under a state of emergency after crews spent all day into the night working to control grassfires in the area that has burned more than 600 acres. Earlier Monday evening, fire officials said there were no injures nor damage to property as crews fought to put out the flames. Hours later, the perimeter remains to keep people out of the area impacted by the fast-spreading fire.
Video from earlier in the day at 30th and Buhler Road showed multiple agencies making their way through a checkpoint. Even cement trucks were used to carry in extra water. The was was the largest component of the fire. Eyewitness News was told the fire moved more than three miles in a matter of hours. The good news Monday night is that there is still no report of structural damage nor injuries. The Reno County Sheriff's Office said evacuations in the area were voluntary. As of Monday night, the fire wasn't spreading near so rapidly as it was earlier in the day, but there were concerns with it picking up again with a change in wind direction expected about midnight.
"We are expecting a wind shift from about midnight to 2 a.m. where it will turn the wind around to the west and back to the north, which will test our containment lines," Hutchinson Fire Division Chief of Fire Operations Dough Hanen said Monday night. "At this point, the fire is not moving anywhere, but it is certainly not out. I would be hesitant to give it any kind of containment in this area or this time."
Reno County Sheriff Darrian Campbell said the county is looking at an extensive cleanup from what burned Monday.
"We are looking at four days to seven cleanup," he said. "In a lot of those wooded areas, there are cottonwoods. And of course, those are hollow, so they have to be torn down and destroyed to make sure the fire gets out."
With crews putting out fires across the county, Campbell said support from surrounding counties and the local community has been a big help, especially as the threat for more grassfires continues through the week.
"Right now we are trying to get a handle on the resources and make sure we have enough resources to sustain operations for multiple days," Campbell said.
There was also a large grassfire in Saline County Monday just outside of Brookville, about 20 miles west of Salina The good news is that crews managed to contain the fire and opened up K-140 in both directions. As is the situation in Reno County, however there are concerns about a possible wind shift overnight.