Griffon baseball rallies at Washburn, but comes up short 8-6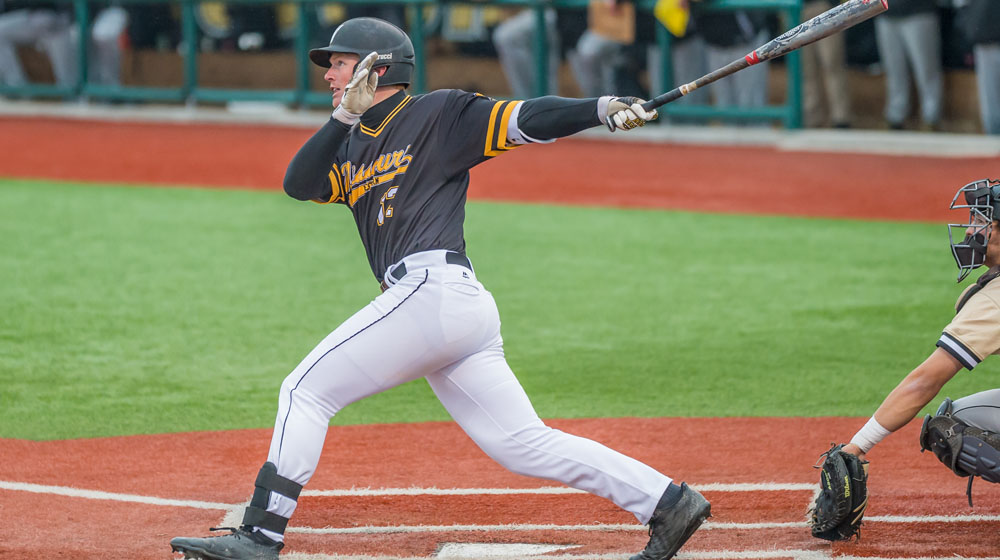 TOPEKA, Kan. – Missouri Western baseball team scored six runs in the top of the ninth inning Friday at Washburn, but the Griffons came up short 8-6 in their MIAA opener. MWSU falls to 4-12 and 0-1 in the MIAA, while the Ichabods improve to 9-8 and 1-0 in league play.
The Griffons allowed eight runs through eight innings of play with the Ichabods. MWSU's bats came alive in the ninth inning, however, going on a six-run streak in the final inning of play with no outs. Luck would run out on the rally, as the next three at-bats would bring three outs and finish the ball game.
Brock Gilliam was the winning pitcher for Washburn, striking out five batters in seven innings pitched. Dalton Huggins came in as one of four relief pitchers for the Ichabods. He recorded his fourth save of the season as he closed out the game with the final defensive stand in the ninth inning. Justin Wood finished with his third loss on the season for the Griffons. Although he struck out three batters in three innings, the freshman gave up seven hits and five runs through his time on the mound.
NOTABLES:
– The Griffons tallied six hits throughout the contest. Pych tallied two hits and one RBI in three at-bats, while Andrew Meier added a hit to the offense.
– Zach Pych was hit by Ichabod pitcher Cole Warner in the ninth to bring in Meier and start the Griffon rally.
– Reid Briney added a single in the ninth to the Griffon offense, scoring Alex Crouch to add to the rally.
– Ben Tsui capped the six-run streak with a home run with bases loaded, scoring Briney, Zach Pych and Nolan Meyer.
– Of the 16 games played this season, Meier has had at least one hit in 13 of those contests.
UP NEXT:
The Griffons will return to Falley Field on Saturday to take on the Ichabods for game two of the three-game series.