Holton tow truck driver taken to hospital after being hit by cable Thursday morning in Jackson County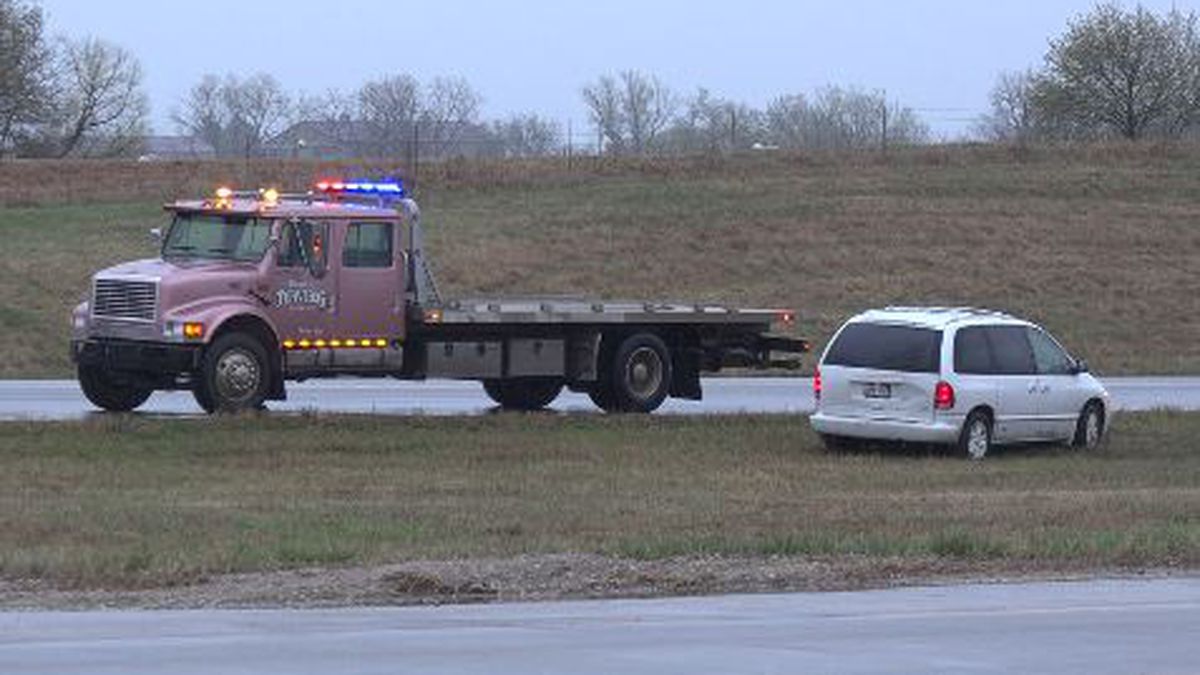 HOYT, Kan. – A tow-truck driver was injured early Thursday when a minivan struck a cable he was using to pull a car out of the median on US-75 highway in southern Jackson County, authorities said.
The incident was reported around 6 a.m. on rain-slickened US-75 near 118th Road, said Jackson County Sheriff Tim Morse. The location was just north of Hoyt.
Morse said a Jackson County sheriff's deputy was responding to a report of a white 2014 Dodge Challenger that had hydro-planed and slid into the grassy median that divides north- and southbound traffic on US-75.
A tow truck also responded to the scene to pull the Dodge out of the median, Morse said.
While efforts were underway to get the Dodge back onto the roadway, a white 1997
Dodge Caravan that was northbound on US-75 nearly struck the deputy's patrol car before it entered the median, Morse said.
As the minivan entered the median, it passed between the Dodge and the tow truck, Morse said.
In the process, the minivan struck the tow truck's cable. Authorities said the broken cable then struck the tow truck driver, who was outside his vehicle.
Morse said the tow truck driver was injured when he was struck by the cable.
According to the Kansas Highway Patrol, the tow truck driver, Timothy Joseph Reino, 59, of Holton, was taken by ambulance to Stormont Vail Hospital in Topeka for treatment of what were described as minor injuries.
Initial reports indicated Reino was struck in the leg by the cable. He was reported to have been alert after the incident.
The patrol's crash log said the driver of the Caravan, identified as Tyler Allen Morrison, 33, of Topeka, was uninjured. Two passengers of the minivan, Arianna M. Morrison, 10, and Sawyer S. Morrison, 5, both of Topeka, also were reported uninjured.
All occupants of the minivan were reported to have been properly restrained.
After the incident, flat-bed truck from Reino's Towing was parked on the left northbound shoulder of US-75 with its emergency lights flashing. Meanwhile, both the car and the minivan, were in the center median area of US-75.
The left lane of northbound US-75 highway was closed for more than an hour as crews were on the scene.
Southbound traffic was allowed to proceed in both lanes.
In addition to the Jackson County Sheriff's Office, the Kansas Highway Patrol and Kansas Department of Transportation responded to the incident.