Indians topple Topeka High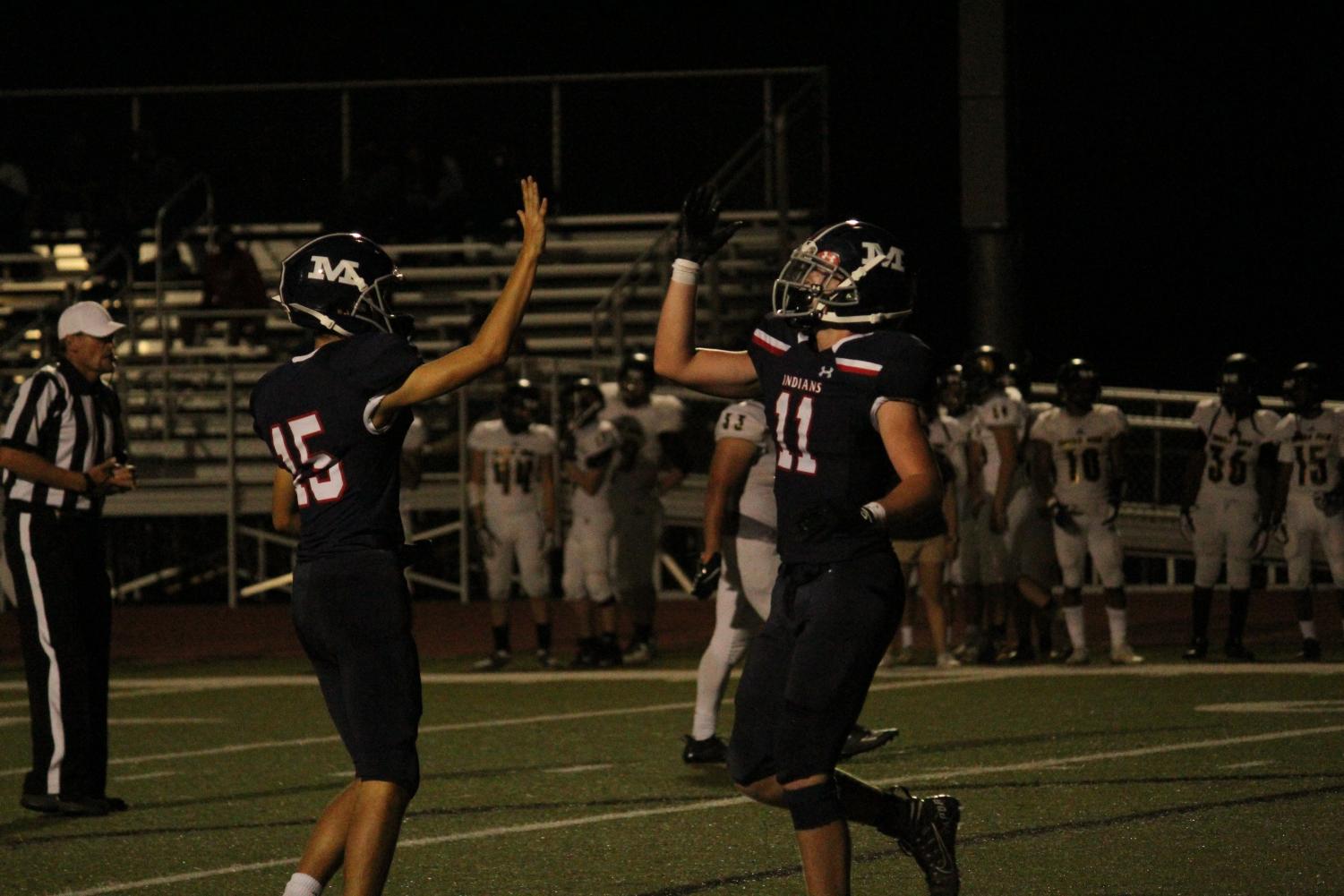 TOPEKA, Kan. – Manhattan football reversed the single digit scheme throughout the past years between them and the Topeka High Trojans on Friday night. The Tribe put the game away in the first quarter alone, stacking up 21 points on their way to a 42-6 win.
"We kept it simple," head coach Joe Schartz said. "The goal after the loss last week was to go 1-0 this week. We've been getting ahead of ourselves, thinking too far down the road and not focusing on the now. We were also talking about the win philosophy and the kids bought into that. We had better focus, better energy tonight and hopefully we can continue to improve on that."
A key to the Indian offense was junior Talique Houston, who was huge for the Indians on both sides of the ball.
"It was a new set we put in this week," senior Mason Reid said. "[Talique] played well and ran hard and it's always exciting to see someone step up when put in a new position."
Houston, who usually is a defensive player, was put on the offensive side of the ball for the Indians for the first time in his career. From bulldozing through defenders, to breaking tackles, Houston carried the Manhattan offense for many drives during the game.
After falling to Junction City and Hayden in the previous two weeks, the win put the Tribe back at .500 going into next week. They'll face the Seaman Vikings away. The Vikings have had an above average year, coming in at 3-1 with their only loss to Junction City, who MHS has also fallen to.
"We were a lot more focused and had a lot more energy throughout the week and before the game," Reid said. "We have to prepare well this week and we can't make mistakes. Seaman is a tough team and we'll have to match their toughness."