Kansas City Prepares To Honor A Lynching Victim With A Simple, But 'Profound' Jar Of Soil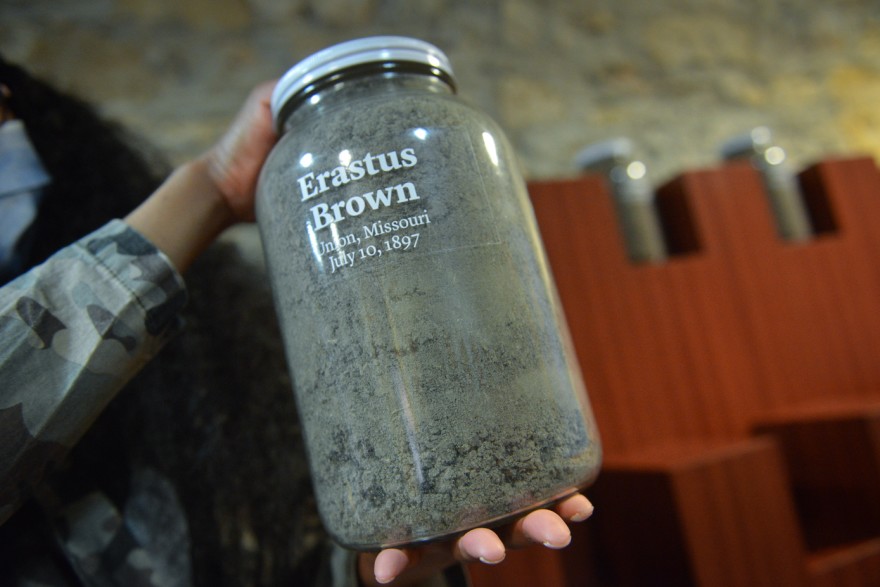 KANSAS CITY, Kan. – A large mob of white Kansas Citians seized Levi Harrington from Kansas City police custody on April 3, 1882, and took him to a bridge overlooking the West Bottoms, hung him and shot him. Hundreds gathered to watch the gruesome killing unfold.
On Saturday community members and leaders will gather where Harrington died, and honor him by collecting a bit of soil from the area where he was lynched.
"By collecting soil, I think we're reclaiming that space for the person whose life was so horribly stolen," said Staci Pratt, a founding member of the Community Remembrance Project of Missouri, a group focused on memorializing lynching victims across Missouri, raising public awareness and starting conversations about reconciliation. "I think it's really profound actually."
Harrington, who former employers called faithful, honest and caring, was suspected of killing a white police officer earlier that day, based mostly on the fact that he was a Black man who happened to be in the area at the time. The day after Harrington was killed, another man was accused of the crime and Harrington was declared innocent, but no one was ever held responsible for the lynching.
Despite Harrington's vindication, most victims like him never received a proper burial or other public remembrance. Families were forced to mourn in silence, out of fear of further reprisals.
139 years later, acknowledging Harrington's killing continues to aggravate certain people. A historical marker commemorating his killing has been vandalized multiple times. In one instance, it was cut from its base and thrown off Quality Hill, where it was located.
"As a country … we have essentially planted seeds of terror," Pratt said, "and now we need to look at the soil and nurture a different reality."
The Community Remembrance Project and the Community Soil Collection Project is the brainchild of Bryan Stevenson and the Equal Justice Initiative, a national organization that works to end mass incarceration and challenge racial injustice. Stevenson is also the founder of the National Memorial for Peace and Justice in Montgomery, Alabama, which is dedicated to honoring African Americans who were lynched.
By the end of Saturday's commemoration, soil from the Kansas City site will join jars of soil from four other lynching sites in Missouri.
"We will have a funeral procession from the West Bluff where Levi Harrington was lynched, here to the Black Archives," where the soil is on permanent display, said Black Archives of Mid-America Executive Director Carmaletta Williams.
"And then we'll second-line out," Williams said, "so that we don't leave any negative vibes, and also to honor those people, to celebrate — it's a celebration of their lives."
Anyone is welcome to attend the soil collection, at 2 p.m. at 1016 Union Ave., or the soft opening of the exhibit, "The Story is in the Soil," at the Black Archives, Williams said.
"It's a community event, it's not just a Black life celebration," she said.
Similar lynching memorials and community remembrance efforts have sprouted across the Midwest. The Equal Justice Initiative has been connected to memorials in Salina and Lawrence, Kansas, and St. Louis, Fulton and Springfield, Missouri.