Kansas county sheriff still investigating 12 voter fraud claims six months after 2020 election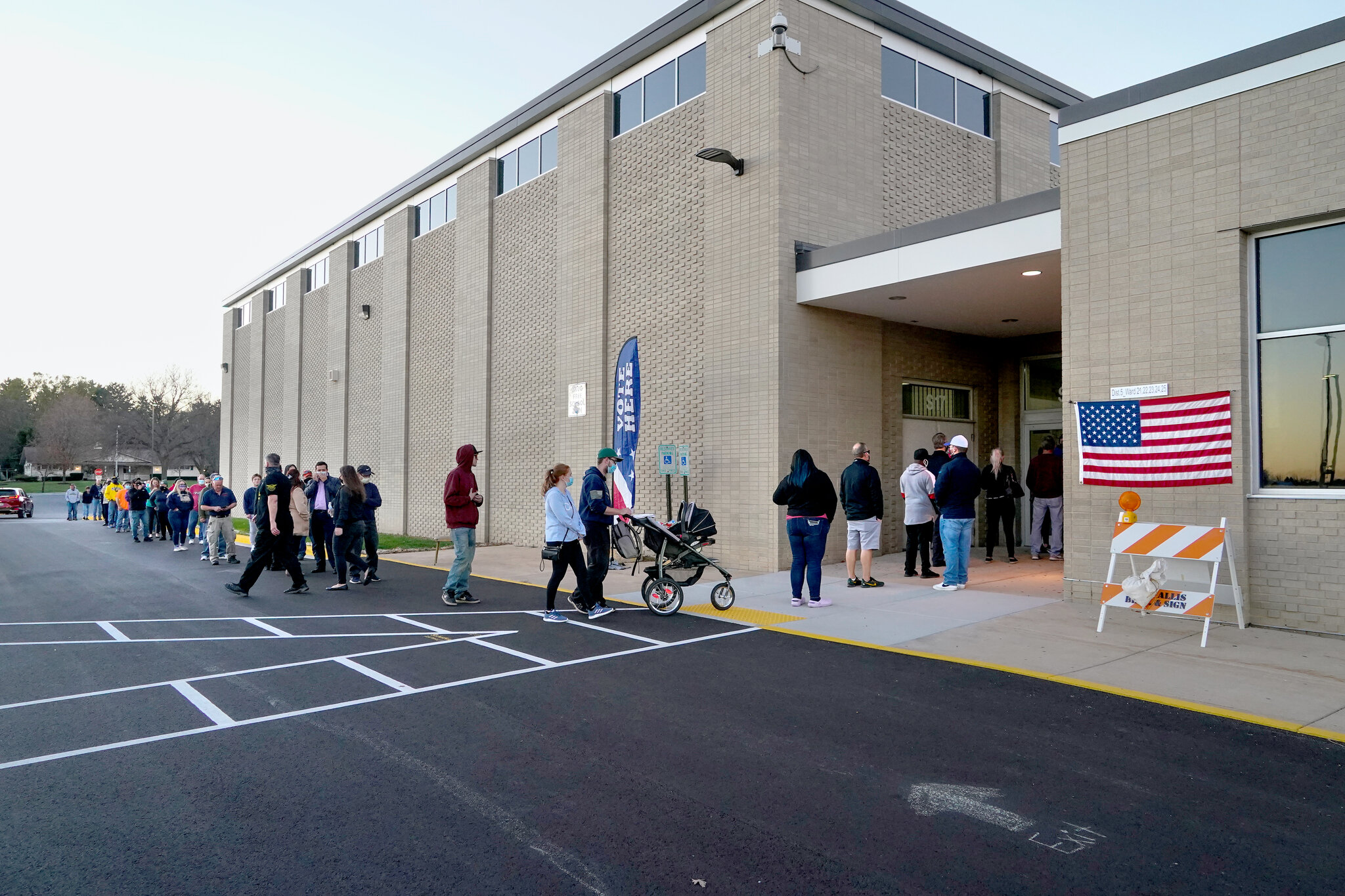 KANSAS – A Kansas sheriff's office is still looking into a dozen voter fraud claims six months after the 2020 presidential election.
Authorities in the Shawnee County Sheriff's Office, which oversees Topeka, indicated they're actively investigating a tip from state Rep. Vic Miller, a Democrat, who penned a letter that claimed to expose 10 people who used a UPS store as their home address and two individuals who listed businesses as their place of residence, according to the Topeka Capital-Journal.
The letter, which was addressed to District Attorney Mike Kagay, was sent on Dec. 9, weeks after President Joe Biden was declared the victor following the highly contested Nov. 3 election. Miller asked Kagay for a response within 90 days, though he said he has not heard back from the top prosecutor.
Kagay said his office doesn't investigate alleged instances of voter misconduct but did acknowledge speaking to the sheriff's office about it, the report said.
"I'm comforted by knowing [an investigation] is happening," Miller said on Friday. "I would have liked to hear back from him to tell me that he had referred it to investigation. That would have been polite."
Shawnee County Election Commissioner Andrew Howell, who doesn't recall being contacted by Miller, is attempting to "clean up the list" of what appear to be fraudulent home addresses. The voting authority said a faulty residence isn't on its own a cause for criminal charges.
"There are situations that do occur where people are allowed to use unusual addresses," he said. "It doesn't on its face alone prove anything."
Last week, former GOP Rep. Steve Watkins worked out a deal with prosecutors not to stand trial after the Republican was charged for allegedly voting in the wrong Topeka City Council race with a home address that came back to a UPS store. Authorities also claim Watkins lied to a detective that was investigating the incident. The diversion agreement sets up the charges to be dropped should certain conditions be met.
Watkins, who lost his reelection bid in August, insisted the allegations were politically motivated and without substance.
"This is clearly hyperpolitical," he said in July. "I haven't done anything wrong."
It is unclear whether or not Watkins's alleged offenses are connected to Miller's letter, though both happened in the same county.