Kansas prep coach featured in "Go Hard"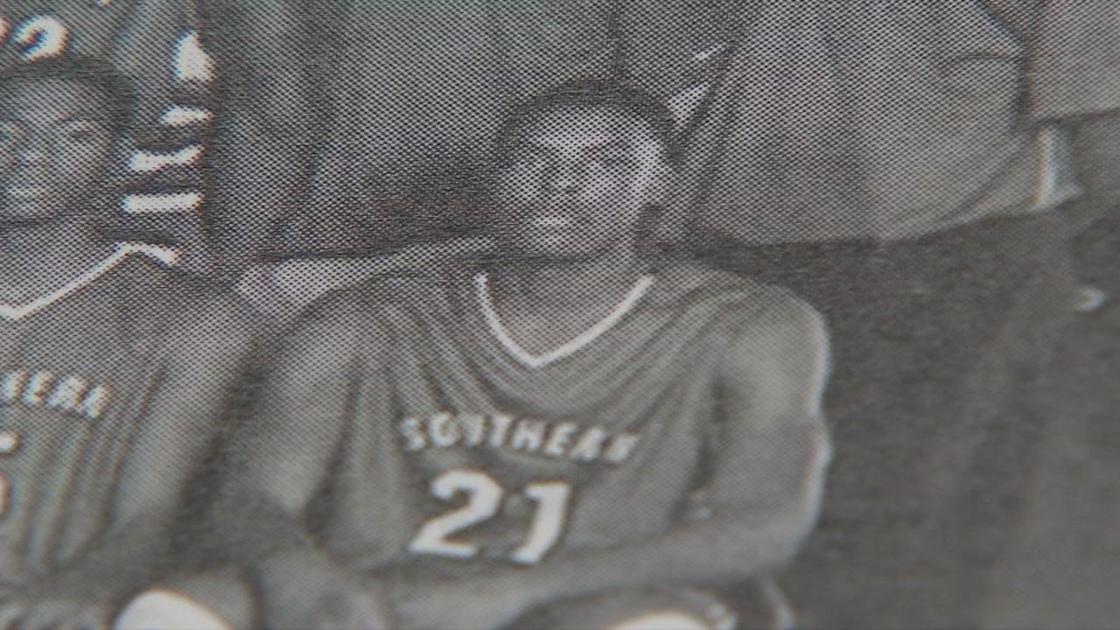 Kansas – A new book, "Go Hard", which which chronicles the life of Hunter native and Beloit High School graduate Walter "Kayo" Emmot is now available for Kansas sports fans, and local history buffs.
Emmot was a two-sport standout at Washburn University before embarking on a legendary Kansas high school football coaching career for Independence, where he influenced hundreds of young lives.
One of Emmot's prep athletes became Washburn School of Law graduate Bill Kurtis – who gained notoriety for urging Topeka residents "For God's sake, take cover!" during the massive tornado in 1966 – propelling Kurtis to a broadcasting career that influenced millions on a national stage over the past five decades.
"With the exception of my father, I don't think I ever experienced another soul who had a more important impact on my life," Kurtis said of Emmot, his tough, no-nonsense football coach at Independence (KS) High School, where Kurtis graduated in 1958.
"I love sports, history, and smalltown nostalgia, so it made sense to combine all three into a book," said author Craig Null of Independence, a retired teacher and coach who also wrote for a daily newspaper for 11 years before going into the classroom. "The book weaves all three of those areas together, giving readers a sense of how everything – not just sports – was 'different back in the day.'
"One reader said the book reminded him of a Ken Burns' documentary," Null said. "That's quite a compliment – and a comparison I'll take any day."
Kurtis, who wrote the foreword to the book, continued: "I think (Coach Emmot's) value was as a model of what a man could be," Kurtis added. "Not the body slamming, screaming example he could show, but as one who cared so much about the goal that little else mattered. It became evident that many of his former players felt the same way I did … that the influence of Kayo set us on a course that was positive, full of confidence and, having experienced what it takes to win, installed a champion's heart in us."
Emmot, who was born in Hunter, Kansas, was a 1937 graduate of Beloit High School. He was inducted into the Washburn University Athletic Hall of Fame in 1971 and the Kansas State High School Activities Association Hall of Fame in 1981.
Walter "Kayo" Emmot was a twosport standout at Washburn – known as Washburn College at the time. He was a four-year starter (1938-41) at quarterback for the Ichabod football team and a mainstay on the varsity basketball team for portions of three seasons, earning all-league honors in both sports despite competing in the rugged Missouri Valley Conference at the time.
Following a stint in the U.S. Navy during World War II, Emmot took a job as a history teacher and coach at Independence High School. After eight years as an assistant, he was promoted to head football coach for the 1954 season.
After an inauspicious 3-4-1 start at the helm of the Bulldogs, Emmot's teams would go the next 67 games – a span covering almost eight and a half football seasons – and lose only two more games. Included in that run was a 49-game winning streak which stood as the Kansas state record for 11-man teams until the 2000 season.
Emmot grew up during the Great Depression and the Dust Bowl. His family was dirt poor. He was a good athlete, but at 5-8 (on his tip-toes) and tipping the scales at less than a buck fifty, he needed grit and determination to survive at the college level.
His toughness and resolve allowed him not just to survive, but to thrive – first at tiny Hunter High School, transferring to Beloit for his senior year before heading to Washburn.
During Emmot's senior year at Beloit, the gridiron Trojans were 6-2-1 with Emmot at quarterback, and in basketball qualified for the Class A State Tournament behind Emmot and George Hamburg.
"We weren't that big of a school, but at the state tournament back then, there were only two classifications," Emmot said. "We played Topeka High the first game … so much for us."
The fiery, aggressive competitor was born to compete in intercollegiate athletics. Additionally, Emmot's scholarship was the gateway to escape the poverty of his childhood, and he became the first in his family to benefit from a college education.
But his arrival at Washburn worked out for all parties involved, as Kayo would gain valuable experience under the tutelage of Ichabod head coach Elmer "Gus" Holm, who was almost the spitting image— strong physique, small in stature, and long on attitude and determination—of his newly acquired protégé.
Holm—a coach whose spirit and enthusiasm were a trademark of his character; a coach with a "rock-and-sockem" philosophy; a coach who never asked any quarter nor gave any—would serve as Emmot's chief mentor and role model during his four-year stint at Washburn.
In the fall of 1938, Emmot's varsity debut against Baker University was quite a collegiate unveiling, as "the mosquitosized quarterback" immediately moved into that role – as well as defensive back, placekicker and punter – and guided the Ichabods to a 34-0 thrashing of the Wildcats. It was the highest single-game point total for Washburn since 1919 and the win snapped a 14-game losing streak.
Three winning seasons in four years would follow with Emmot at the helm, even more impressive bearing in mind Washburn was in the Missouri Valley Conference at that time, and they played a "Big Boy" schedule with matchups with Wichita State, Oklahoma A&M (now Oklahoma State), Kansas State and the University of Kansas.
From 1938-41, Emmot guided the Ichabods to records of 6-3, 6-4, 4-6, and 5-2-2, very respectable considering the rugged schedule and the fact the squad was injury-riddled the final two seasons. Emmot himself was not immune to the injury bug, continually playing through pain (as a sophomore against Oklahoma A&M, he suffered a leg injury but valiantly returned to the contest three times, only to eventually having to be carried off each time). He missed two full games as a sophomore and three games his junior campaign.
When Emmot was on the field, however, people took notice. Accolades flowed weekly via press clippings, among them:
• "Kayo Emmot was the hero. He pitched a great game and had fine support. His pass pitching was the greatest of his career. More than once his kickoffs went over the goal line and he made more than his share of the tackles."
• "The Ichabods displayed dazzling new uniforms and play to match, with an aerial display built around half-pint quarterback Kayo Emmot."
• The "Mightiest Mite in the Midlands" was named to the All-Kansas squad for his "generalship and triple-threat proclivities."
• "(The squad) … will dedicate itself to the support of one of football's mightiest mites, sparrow-cocky, acecapable Kayo Emmot, whose field-howitzer punting, Sperrysighted passing and rocket-swift dashes last term reddened the faces of several cocksure opponents and made him the league's honor quarterback…
Emmot was also a basketball star at Washburn, starting for most of three seasons (he did not play basketball as a senior, later saying it was one of his biggest regrets) and earning All-MVC honors on the hardwoods as well.
Despite standing only 5-8 on his tip-toes, Emmot played forward and continually would skirt, fake, maneuver around— or simply bull his way through—would-be defenders.
"Hey, I wasn't big. I had to find other ways to be successful," Kayo noted.
Emmot was always at his best in the biggest games. In the 'Bods 37-34 loss to KU, the freshman Emmot stole the show, scoring nine points in the loss and continually harassing the Jayhawks on defense.
"Kayo (Small Fry) Emmot … was the busiest athlete of the evening," the Topeka Daily Capital reported. "He was snatching Kansas passes, leaping into the air and grabbing rebounds, driving down the court at break-neck speed, and shooting from the corners or from any point of vantage.
"Three times Emmot came out of a heap beneath the KU goal with a 'stolen' ball, dribbled the length of the court, and laid the ball into the netting as gently and accurately as if it were an egg."
And if Kayo was already envisioning a career as a coach, he didn't have to look far to find some great modeling. Emmot suited up against such coaching giants as Phog Allen of Kansas, Jack Gardner of Kansas State, and Henry Iba of Oklahoma A& M.
In a rematch with KU as a junior (a 52-34 Jayhawk victory on New Year's Eve 1940), Emmot canned 10of- 13 free throws as the "midget forward" led Washburn with a dozen points, going against the legendary likes of KU's Ralph Miller, Dick Harp, and Bobby Allen—the son of the legendary Jayhawks head coach.
"KU had the big names; Ralph Miller, Dick Harp … and they won the game, but I made monkeys out of those guys," Emmot later said of his performance that evening.
Returning for one final season on the gridiron, Emmot – who had given his all for Washburn each and every game for four years – bid farewell in appropriate fashion in the Ichabod's 1941 finale against Rockhurst.
Playing his final collegiate game, Emmot went out in style, sparking Washburn to a 33-0 drubbing of the Hawks. Emmot scored Washburn's first touchdown, passed for three others, and set up yet another score with a long pass.
"If the story of last night's finale were to be told in three words, they would be: Emmot, Emmot, Emmot," wrote the Daily Capital's Jim Reed.
"Little Kayo, playing his last football game for Washburn, proved to the satisfaction of the football fans of Topeka that he is one of Washburn's all-time greats."
Rockhurst coach Frank Hood went as far as to claim Emmot as a better passer than Paul Christman, all-America back from the University of Missouri.
"He's small but mighty," Hood noted of Emmot, "and for his weight, he's the best player I ever saw."
The book is a biography of Emmot's life, but centers on his years coaching Independence High School to a 90-13-1 record from 1954- 66. But Kurtis believes the book appeals to a muchbroader readership base.
"Go Hard will thrill anyone who has played or watched high school football. It captures the life lessons of amateur athletics and the impact a revered coach had on the young men whom he led," Kurtis said.
"In addition, it boosts the value of high school football … not just as played by the boys in these six seasons … but multiplied by thousands and maybe millions who have played before and after them and who experienced similar lessons.
"The coming challenges for football are deep—the research into CTE will reduce the number of young men going out for the sport," Kurtis warned. "There may even come a time when high school football is no longer played. Times will change. So this is as much a history book as it is a motivational and inspirational book."
How times have already changed is quite apparent in the book.
"Emmot coached as he had played – tough-nosed, confident, and relentless," Null said. "Kayo was hands-on, in your face, and definitely not PC.
"He couldn't coach today. His drill instructor approach was not for everyone."
But for his players who stuck it out and earned the esteemed title of 'Kayo's Boys,' many later became very successful adults, and they pointed back to the lessons they learned on the gridiron – about football – and life.
"The vast majority of his players I talked to said they respected him and loved him," Null noted. "(Emmot) instilled qualities in them that made them winners off the field as well."
Independence's staterecord win streak was snapped by Claflin (now Central Plains) in 2000, and then by Pittsburg-Colgan in 2004. Smith Center established a gridiron juggernaut that rolled to 79- consecutive wins from 2004- 2009, but Bill Emmot, Kayo's eldest son, pointed out the Indy win streak – even seven decades later – is still tops in one aspect.
"There were only four classifications (for school size) back then – AA, A, B, and BB. We were in the largest classification at that time – we were in the same class as Lawrence, Manhattan and the Kansas City and Wichita schools," he noted.
"Well, they have lots of good teams now, but with the playoff system and everything now in place, no school playing in the largest classification has ever topped our record," Emmot added. "There have been smaller schools in Kansas win more than 49 straight, but no one in the largest class.
"Independence still holds that distinction."
Notably, Emmot's six consecutive unbeaten, untied seasons (1957-62) remains a record unmatched among Kansas high school football teams of all classes.
But a coach's legacy is so much more than just a wonloss record, and the former Washburn great's impact off the field was even more impressive than the win streak, according to his players.
Quotes from "Kayo's Boys" included countless comments such as: "I loved that man," "respect," "incredible leader," "made me believe I could do anything," "total commitment," "he turned us into men," "taught us you succeed through hard work," and "what I learned from Kayo stayed with me my entire life."
Kurtis, as well as a large percentage of Emmot's players, went on to highly successful careers and impressive accomplishments in all walks of life. Almost to a man, they praised the discipline, competitive drive, accountability, perseverance, work ethic, and other life lessons – all honed from their tough-nosed high school football coach – as having directly influenced their later successes.
Emmot arrived in Independence in 1946, and was 46-18-7 in eight years as an assistant coach under Carl Nelson. Taking over as head coach in 1954, he spent 13 years at the helm of the Bulldogs, compiling a record of 90-13-3. During that 21-year span at Independence High School, the Bulldogs never had a losing season.
"I've never seen anyone so focused, so dominating of his surroundings, so motivated. That concentration of purpose transferred to us, his players," Kurtis recalled. "He taught us that if you want something badly enough and work hard toward that goal, you will succeed. And succeed we did.
Kurtis was a standout quarterback, but his aspirations on the gridiron were curtailed two games into his senior season when he suffered a compressed fracture of a vertebra.
"Fortunately, after my injury I had another path that stretched before me – broadcasting," smiled Kurtis, humbly downplaying his 50- year career as a nationallyrenowned television journalist, producer, narrator, and news anchor. In addition to serving as CEO of Kurtis Productions, he has hosted a number of A& E crime and news documentary shows, including Investigative Reports, American Justice, and Cold Case Files.
Kurtis has received countless awards for his television work, including over 20 Emmys, and is a member of the Broadcasting Association Hall of Fame in both Illinois and Kansas.
"One thing is certain," Kurtis said. "In every test or significant memory along life's journey, my high school football experience under Kayo Emmot played a role. It was the bedrock of any achievement I may have had."