Kansas rally over George Floyd's death recalls Topeka case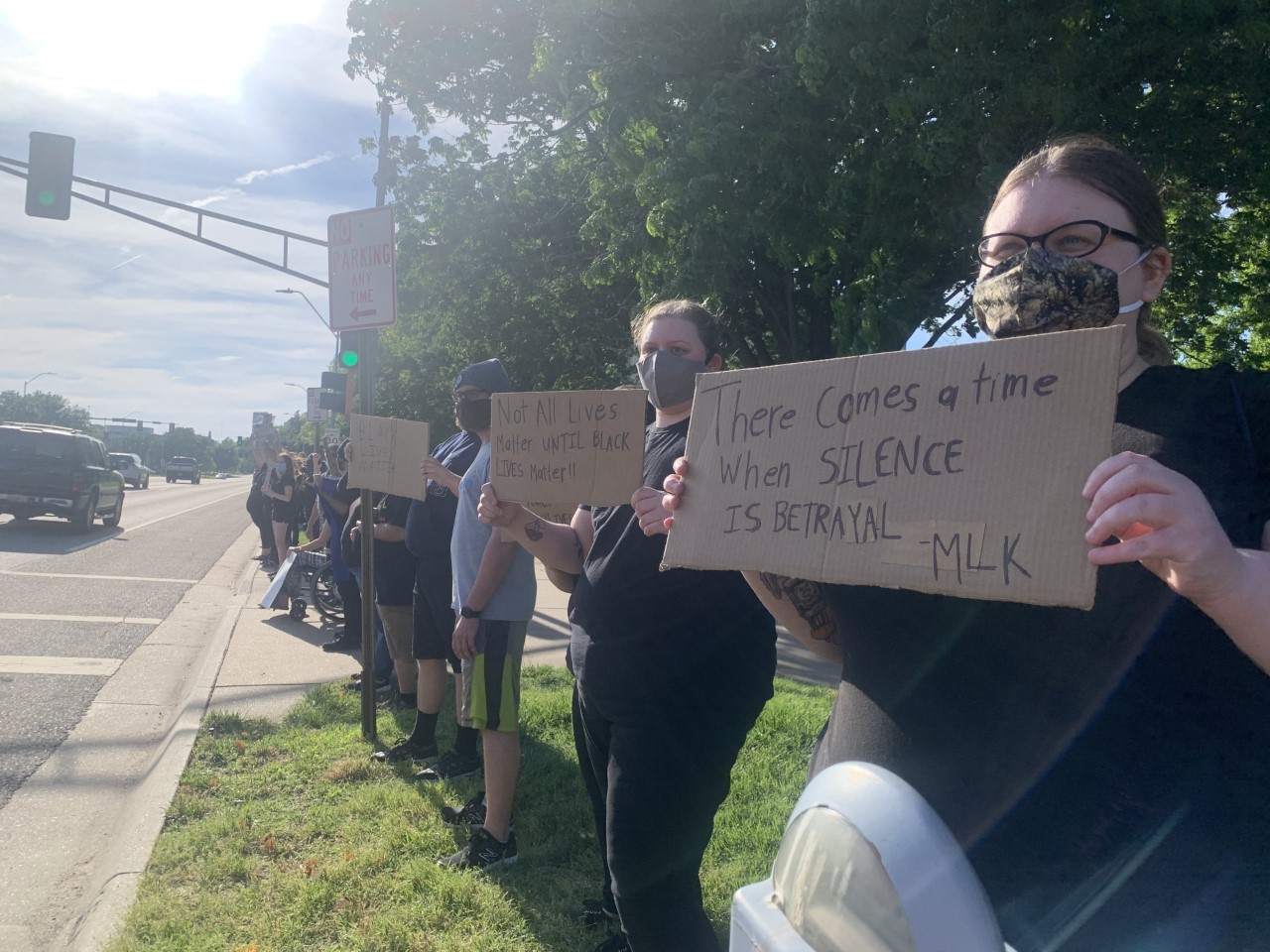 TOPEKA, Kan. — Several hundred protesters rallied at the Kansas Statehouse on Saturday to protest George Floyd's death in Minnesota with T-shirts and chants that recalled the 2017 case of a black man fatally shot by two white police officers in Topeka.
Organizers promised a peaceful protest and opened with prayer. The racially diverse crowd included children and older adults and held signs with slogans such as "I Can't Breathe" and "Stop Lynching Us."
Floyd's death in Minneapolis sparked looting there and protests across the United States. Floyd, who'd been handcuffed, died after a white police officer, Derek Chauvin, pressed his knee into Floyd's neck for several minutes even after he stopped moving and pleading for air. Chauvin now faces murder and manslaughter charges.
Some protesters wore T-shirts saying, "Justice 4 Dominique White." He was a 30-year-old Topeka resident fatally shot in September 2017 while running away from the two officers who'd stopped him to question him about shots being fired near a park. White had a gun in a pocket, and the local district attorney declared the officers' use of force justified, but White's family said video of the incident showed he wasn't a threat.
"Say his name! Dominique White!" the crowd chanted.