Lawrence lifts limits as more KU students, staff get vaccine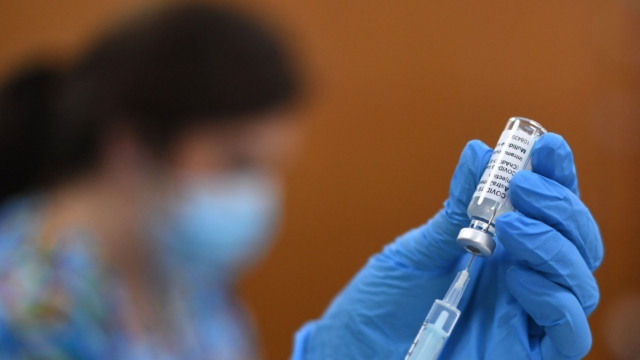 LAWRENCE, Kan. — The Lawrence area has lifted more coronavirus restrictions, with a growing number of University of Kansas employees and students getting vaccinated.
The Douglas County Commission voted Wednesday to eliminate the mass-gathering limit while keeping its mask mandate in place.
The newly approved health order also provides more flexibility about the occupancy rules for businesses and venues. Andrew Foster, the university's emergency management coordinator, said Wednesday that 62.7% of KU's employees and 17.7% of its students had received at least one dose of a COVID-19 vaccine as of Monday.
Those figures include people who were vaccinated through the university and those who told the school they had been vaccinated elsewhere.