Legal Services warns KU students of the unknown when renting a house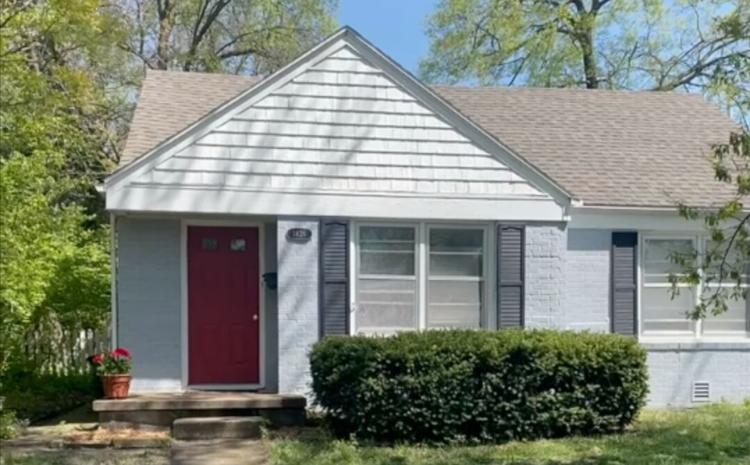 TOPEKA, Kan. – Students should deliberate the possibility of renting a house extensively before signing a lease, said the University of Kansas' Legal Services for Students. Often students can unintentionally find themselves stuck in expensive financial situations that hold them and any co-signers responsible.
Bill Larzalere, Chief Litigation Attorney at KU LSS, said students need to be aware of what they are accountable for when signing a lease to rent a house. He said typically students sign leases that make them jointly responsible for any of their roommates' damages, unpaid rent or filling a room if a tenant moves out.
"It's not like you're renting a bedroom for $500 a month," Larzalere said. "You are on the hook for all $5,000, if that's what the rent is, or if there's damages. You're on the hook for the whole amount."
For example, if the monthly rent for a house is $5,000, the tenants are signing a $60,000 obligation, Larzalere said. Students need to be aware of that.
"Know your roommates and have an expectation that they're going to stay your roommates because if they leave and quit paying rent, the landlord is going to come after you," Larzalere said.
Larzalere's advice is not specifically in reference to any of the students or circumstances in this article but instead general advice for college students to keep in mind.
Liz Putnam, KU senior from Olathe, Kansas, said that in her experience rules are often stricter and houses are more expensive the closer proximity they are to popular college attractions, like bars or the football stadium.
"There are stricter rules closer to the amenities," Putnam said. "They can do that; landlords can shoot up the prices and create all these restrictions and rules because they have that amenity, and they can fight against whatever you want.
Houses near college attractions, especially the popular college bars, are difficult to get, KU junior Jacob Lentin said. Lentin and his roommates live in a house on Tennessee Street and were only able to get their house because of a connection from a friend in Lentin's fraternity. Other college students can sometimes get lucky and find houses other ways.
"You have to have connections for sure," Lentin said. "I have friends that live diagonal from us though and they found a flyer in Marvin Hall, and they grabbed that and got a great house."
Lentin and his roommates are staying in the house for another year, but they have had people reach out inquiring whether they will be moving.
"We've had people leave notes on our door that say, 'are you going to have this house next year? If not, we would love to move in. Call or text us yes or no,' and then left us their phone numbers," Lentin said. "It was actually a smart idea if someone is trying to find a house on Tennessee or Kentucky."
Larzalere said that when students are looking for a house, the most important piece of information to check is that the house is licensed to be rented. They can also find who holds the license. Students can either contact the City of Lawrence Rental Licensing Office via phone or look up the address of the home online using the office's interactive map.
Lentin has had positive experiences with his landlord regarding issues with the home he is renting. If anything breaks, they are quick to respond.
"Within the week, we had a new washing machine," Lentin said. "Another time, our drawer broke and within the week, the company was there, had it fixed and moved on, and they fixed two other things without even being asked.
Putnam said students can look up reviews of landlords online to help aid in making an educated decision before renting a home. She said students should not leave getting a quality landlord to chance.
Larzalere said that students should also check the occupancy laws for the zone the house is located in. For example, usually only three unrelated people can live in a house if it is on the south side of campus, Larzalere said. Finally, students should take a few steps to avoid any complications with landlords.
"Do an inspection when you move in," Larzalere said. "Take the photographs. If it is a really nice place, the landlord is going to expect it to be returned in really good shape. Just like any place, be really careful when you move in and do a complete, thorough inspection. Keep copies of everything."
Putnam said that students should be prepared for the quirks of houses when they are renting, which is more often the case when students are looking at older homes.
"People in college don't care about the living conditions," Putnam said. "They care about the experiences that they can have in the house, so I think that landlords and real estate companies know that, so they sell the house on its amenities instead of its details like mold or broken fixtures."
On high traffic streets in Lawrence, students should also be prepared for lots of noise and sometimes more difficult parking, Putnam said. She prefers to rent houses with driveways located on quieter streets of Lawrence.
"On Ohio Street, there are cars piled up and parked on both sides," Putnam said. "There's hardly any room to drive in between the parked cars. That's the thing I like about houses. You can choose. If you don't have a car, who cares if you live on Ohio."
Larzalere's final tip for students is to look up the neighborhood of a rental home and see if and what type of crimes are committed in the area. He said renters can do this on the Lawrence Police Department's website, which can help decipher what kind of scene the renters will be living in.
The party scene can sometimes become problematic for renters, Larzalere said. Though an individual might not have thrown the party that was held in their house, they could be held responsible.
"An example that can come up is if you have roommates that are having a bunch of parties and making noise and the police are called up," Larzalere said. "The fact that you live there and are standing by can get you a citation."