Leo's Taqueria owner asking for help in finding stolen food trailer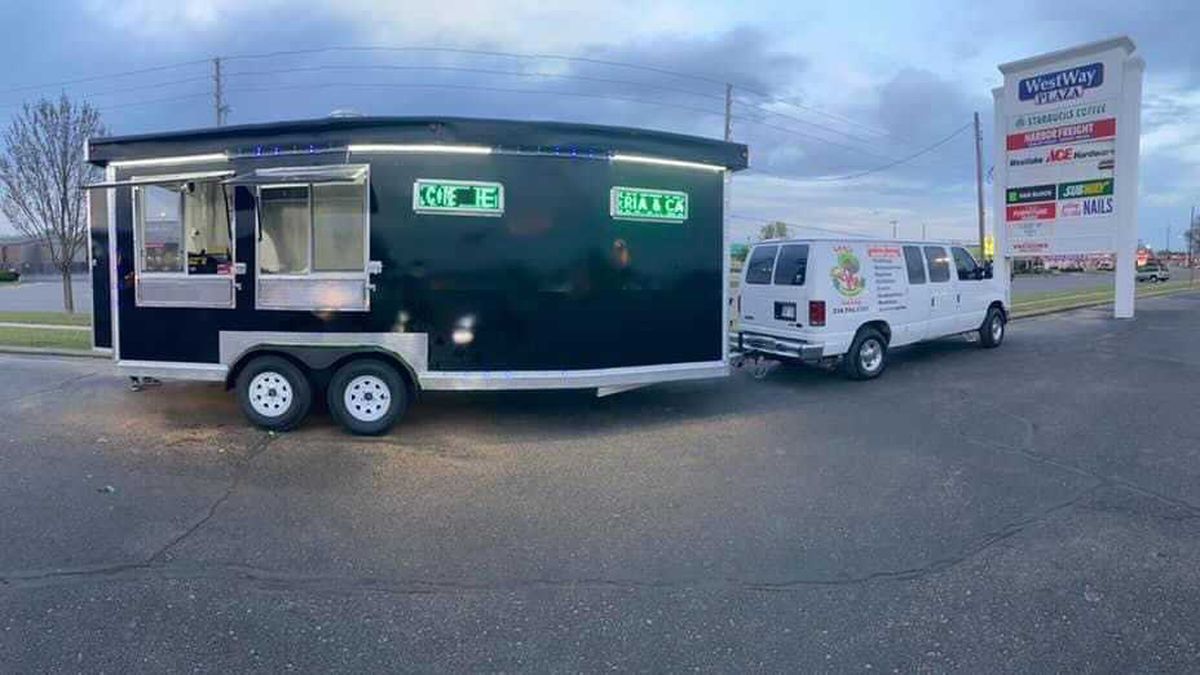 WICHITA, Kan. — The owner of Leo's Taqueria. Leo Zapata, says he was looking to expand his business. In that vein, he bought a custom-made new kitchen trailer, costing over $25,000, to allow him handle his growing customer base.
"We needed something bigger for the flow that we get sometimes through the rush hour. So that was the plan that that's why we decided to invest on this bigger trailer bigger equipment," Zapata explained.
The new trailer was stolen from his back driveway on Friday night.
Zapata is now asking others to help him find it. He has posted photos of the truck to Facebook and is offering a thousand-dollar reward for any information.
While he hopes someone can find and return the truck, Zapata says he and his family are going to do what they always do and just keep moving forward.
"I'm gonna leave it to, to God and see, see where it goes."
The trailer is black, with LED lights around the edges and a license plate reading 061 NYP.
If you see it, you can either report it to Zapata directly on the Facebook post or to the Wichita Police Department.