Man broke into vehicles on car dealership lot, kicked an officer upon arrest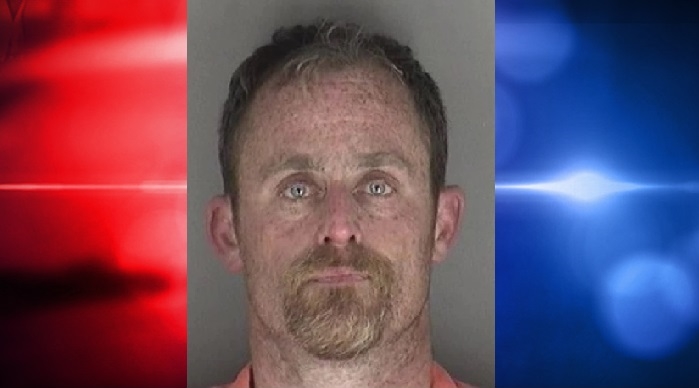 TOPEKA, KS- One man was arrested on Wednesday when he broke into multiple vehicles in the parking lot of a car dealership and kicked an officer that was patrolling the lot.
The Topeka Police responded to a report of disturbance to the 3000 block of S. Kansas Ave. around midnight.
Reportedly, the security officer that was patrolling, saw a man hitting his vehicle with an object. Later, the investigation showed that the suspect had broken into multiple vehicles at the dealership.
The 39-year-old Michael Mahoney was arrested on the scene, and then kicked an officer.
Mahoney was booked on charges of Battery to a Law Enforcement Officer, Burglary, Theft, Criminal Damage, Possession of Meth, and Criminal Trespass.