Our Latest Crystal Apple Winner Get Kids Moving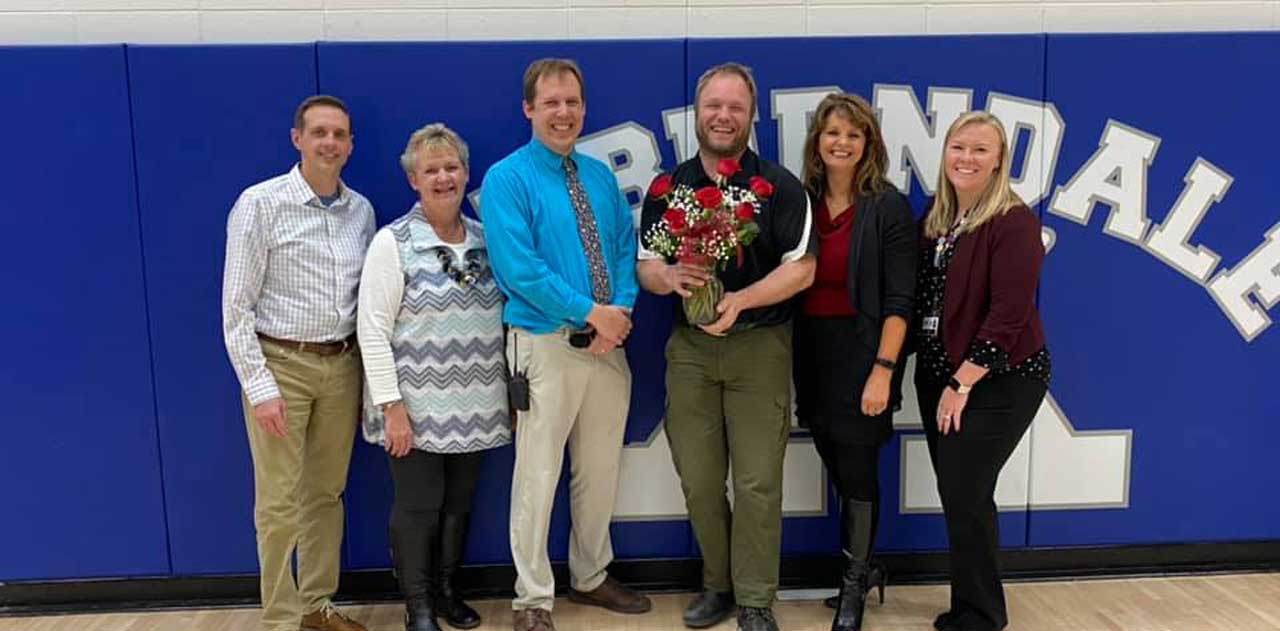 TOPEKA, Kan. – As things will hopefully return to normal for teachers across the area, it has to be especially difficult for teachers who are Physical Education instructors. Our latest winner is one of those and was recognized earlier last year by the local media.
Here is what Matt's nominee had to say about him:
"Mr Dunkin is an adaptive PE teacher for Topeka Public Schools. I have known him for many years and his peers all agree he is one of the most selfless men around. He is a wrestling/football coach for his alma mater SH USD 450 and everything he does in life is for his students and athletes. Mr. Dunkin started an Adaptive PE Field Day for students with disabilities in 2018. He strives to show kids with disabilities that they too can enjoy everyday activities. He has shaved his head on multiple occasions in support for kids with childhood cancer. Matt Dunkin deserves this award & so much more.

Matt Dunkin is amazing in so many aspects. Every day he wakes up working to be a better coach, teacher and role model for his students, athletes, friends and family."
Matt is our latest Crystal Apple winner! He will receive a Crystal Apple award, along with some nice prizes from PRAIRIE BAND CASINO AND RESORT. Matt will also be in the running for a $1,000 donation, which will be awarded sometime in January of 2022.
Majic wants to hear about all the outstanding educators across the area. CLICK HERE TO NOMINATE  and each month Majic will choose one educator to honor on-air and online. The educator will receive a Prairie Band Casino Prize Pack that includes an overnight stay, $100 to Three Fires Steakhouse,an $25 Embers voucher and $25 in Prairie Cash. Plus, a commemorative crystal apple award. Twelve monthly winners will be chosen and in January of 2021, one will be named Educator of the YEAR. The educator of the year will receive a $1000 donation to their school from Majic 107.7. Plus, Prairie Band Casino & Resort will award the educator of the year another prize pack ($100 in Prairie Cash, a $25 Embers vouchers, $100 to the steakhouse).