Over 56,000 Douglas County residents have received at least one COVID-19 vaccine; health officer says herd immunity goal still elusive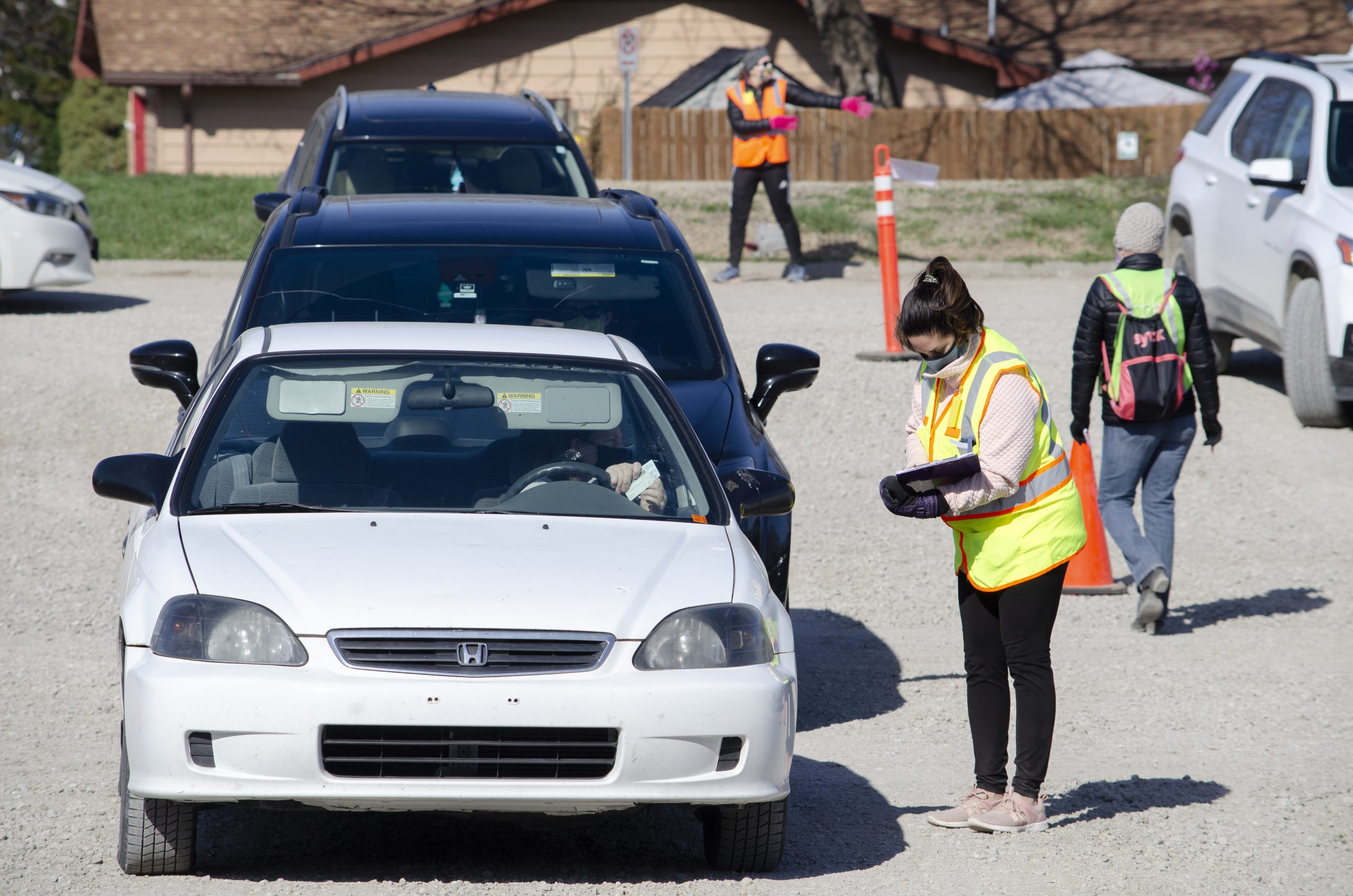 TOPEKA, Kan. – As of 9 a.m. on Wednesday, 56,658 Douglas County residents had received at least one dose of a COVID-19 vaccine, according to the Kansas Department of Health and Environment.
But Douglas County's local health officer, Thomas Marcellino, said that despite the community's progress — Douglas County is still the most vaccinated county in Kansas — it is not yet known what percentage of the population must get vaccinated for the community to reach herd immunity.
"Neither we nor state or federal health officials know yet what percentage of people would need to be vaccinated to achieve herd immunity because this is a new virus, and the analysis is ongoing," Marcellino said in an email to the Journal-World. "Obviously, we want to achieve as high of a percentage of vaccinated individuals as quickly as we can because that is the safest way to build protection."
Reaching herd immunity will depend on factors such as the emergence of new strains of the virus and the effectiveness of the vaccines against them, as well as how long the vaccines will be effective until a booster is needed, Marcellino said. Additionally, it is important to consider that those younger than 16 are not eligible for the vaccine.
"If possible, we will want to get FDA approval for a safe and effective vaccine for younger age groups so that we can start vaccinating them as well, particularly before the new school year begins in the fall," Marcellino said.
Marcellino said health leaders were grateful to the Douglas County community for its willingness to be vaccinated thus far. However, Douglas County, like many other parts of the country, has seen demand for first doses drop significantly in the past couple of weeks, he said.
As the Journal-World has reported, the county will stop hosting mass COVID-19 vaccination clinics and instead switch to a drive-thru clinic at LMH Health that will allow people to get a vaccination without an appointment.
Marcellino said the work of health leaders in Douglas County was to increase access to those who have not been able to make an appointment and to identify those who are hesitant and work with them to overcome their potential barriers.
"We all want life to return more back to normal soon, and we are proud of how our community has handled mask wearing, safe habits and vaccinations so far," Marcellino said. "We ask everyone to continue down this path and encourage everyone to get vaccinated if you haven't yet."