Primary leaves Eastern Kansas seat up for grabs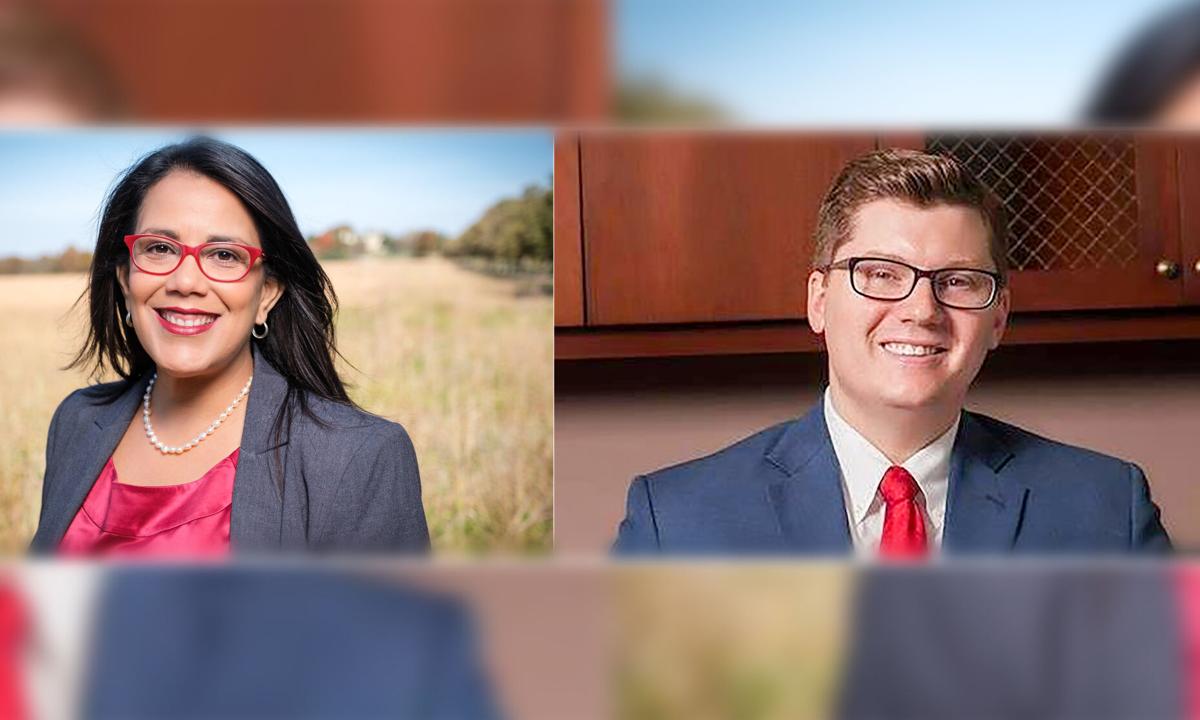 TOPEKA, Kan. – U.S. Rep. Steve Watkins, R-Kansas, who represents all Sunflower State voters in the News-Press NOW coverage area, will leave office after one term in January, putting the choice of his successor to voters on Tuesday, Nov. 3.
Mayor Michelle De La Isla of Topeka, Kansas, and State Treasurer Jake LaTurner of Pittsburg, Kansas, have won the Democratic and Republican nominations, respectively, for the Second Congressional District. Robert Garrard is the Libertarian Party's nominee. The winner will earn a term in the U.S. House of Representatives effective Jan. 3, 2021.
The district has been in GOP control since January 2009. Elected in 2008, Republican Lynn Jenkins readily won re-election every two years until she retired ahead of the 2018 race, which Watkins won with a victory margin of just .08%.
LaTurner defeated Watkins in the August GOP primary, arguing that Watkins — a U.S. Army veteran who has not held publicly elected office before his current position, and was effectively unknown in Kansas politics prior to 2017 — would be too vulnerable to defeat by the Democratic Party. LaTurner calls his rivals out of step with local values on abortion, taxation and spending.
"The people in this district want someone that is going to go to Washington D.C., and represent them well," LaTurner said. "And they want someone that's going to keep this seat in Republican hands … Those are the two reasons I got in this race. I think people deserve quality representation in Washington D.C."
LaTurner served in the state Senate from 2013 to 2017 and has been treasurer since, winning a full term in 2018. Former Gov. Jeff Colyer was one of the first state leaders to urge LaTurner to challenge Watkins in the primary and remains a key booster.
Colyer said that LaTurner, age 32, is likely to serve in Congress for the long-term future. Although LaTurner's primary challenge of Watkins was unexpected, the candidate has been a top GOP political prospect for a decade, beginning with work for Jenkins while studying political science at Pittsburg State University.
De La Isla has served as mayor of Kansas' state capital since 2018. She got involved in the race early this year and secured a path to the Democratic nomination.
"Everybody should go out and vote," she said. "I don't know who you're going to vote for, and it's OK. You need to make your voice heard. This election matters. Health care is on the ballot. The pandemic management is on the ballot. Our economy is on the ballot. You need to exercise your right to vote."
Growing up in the U.S. Commonwealth of Puerto Rico, De La Isla overcame several personal crises — homelessness, domestic abuse and cancer. She moved to Kansas as a young adult and graduated from Wichita State University, later beginning a career in local government. She touts a centrist philosophy.
De La Isla embraces the landmark health reform known as Obamacare; LaTurner seeks to repeal it. In addition, she vows to help pass a second chapter of the $2.2 trillion CARES Act, enacted in March, to further stimulate the economy against the effects of COVID-19.
"If I get put into office, I will be one of those individuals advocating with the voice of (our) businesses, ensuring that we do have a stimulus package," she said.
LaTurner is more cautious on this issue, saying he supports maintaining a safety net for the less fortunate and those who have lost their jobs, "by no fault of their own," because of the pandemic.