Reaction: Kansas blows out Iowa State, 97-64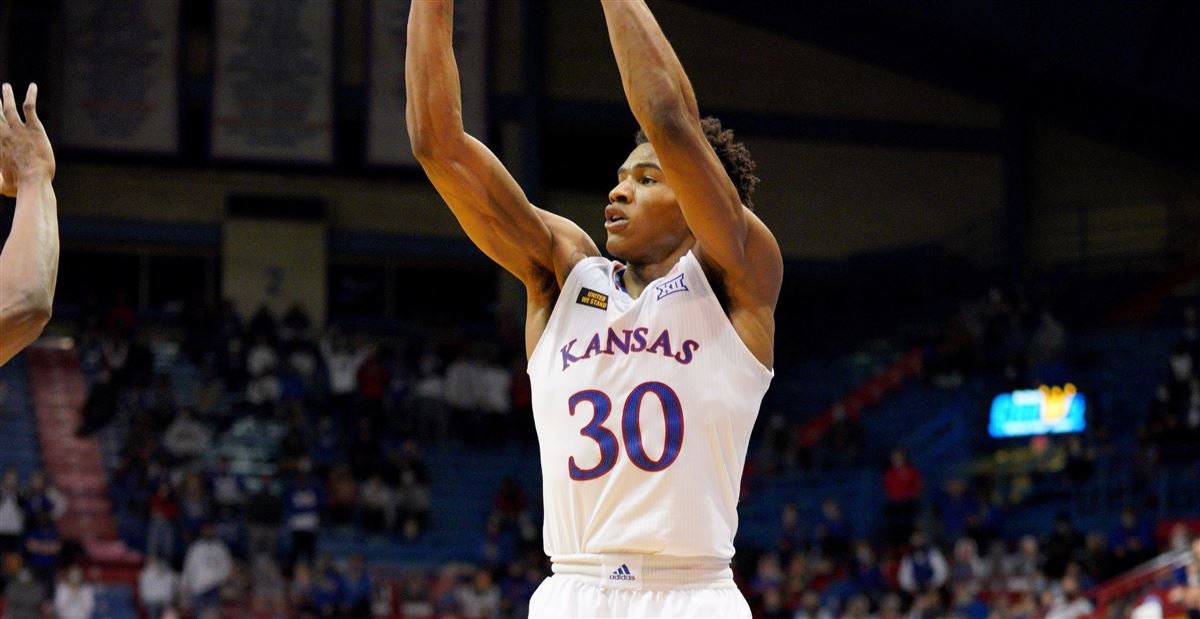 Kansas – The Kansas Jayhawks cruised to their second-straight win in Big 12 play on Thursday night with a blowout over Iowa State. After beating No. 23 Oklahoma State by double digits earlier in the week, the Jayhawks returned to Allen Fieldhouse and downed the Cyclones by 33 points.
After leading 39-27 at halftime, the Jayhawks put up a season-high 58 points in the second half. Kansas finished the night with a season-high 97 point total on 53% shooting from the floor, including 46% from three-point range.
Four Jayhawks finished scoring in double figures, as Ochai Agbaji led the team with 19 points on 7-of-13 shooting from the field, including 5-of-10 from deep. Christian Braun followed with 18 points to go along with five boards and six assists, while Jalen Wilson added 16 points and a game-high 11 rebounds. David McCormack rounded out the group with 12 points on top of six boards, two dimes, and two blocks.