Sheriff's K9 helps arrest wanted Kansas felon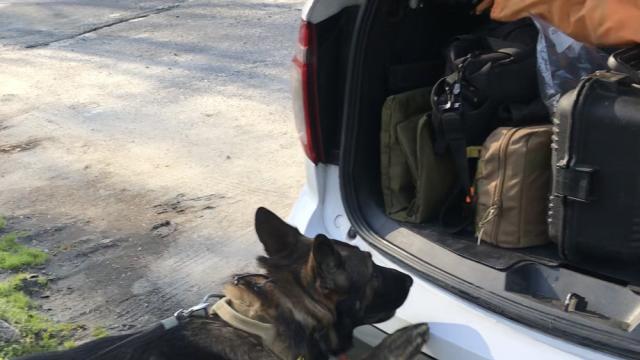 SHAWNEE COUNTY, Kan. —Law enforcement authorities are investigating a Kansas man following an incident in Shawnee County.
Just after 6:30 p.m. Monday, a K9 unit approached a man later identified as 49-year-old Shawn K. Morris of Topeka who was standing by a silver Chrysler 300 at a residence near SW 15th Street and SW Washburn Avenue in Topeka, according to Deputy Abigail Christian.
The deputy recognized the vehicle and the man and knew the man had multiple active warrants for his arrest.
The deputy placed Morris into custody. During the investigation, deputies found illegal narcotics, drug paraphernalia and multiple items stolen, according to the Topeka Police Department.
Morris was arrested on three City of Topeka bench warrants and booked into the Shawnee County Department of Corrections, according to Christian.