Snow and extreme cold cause problems on Kansas roads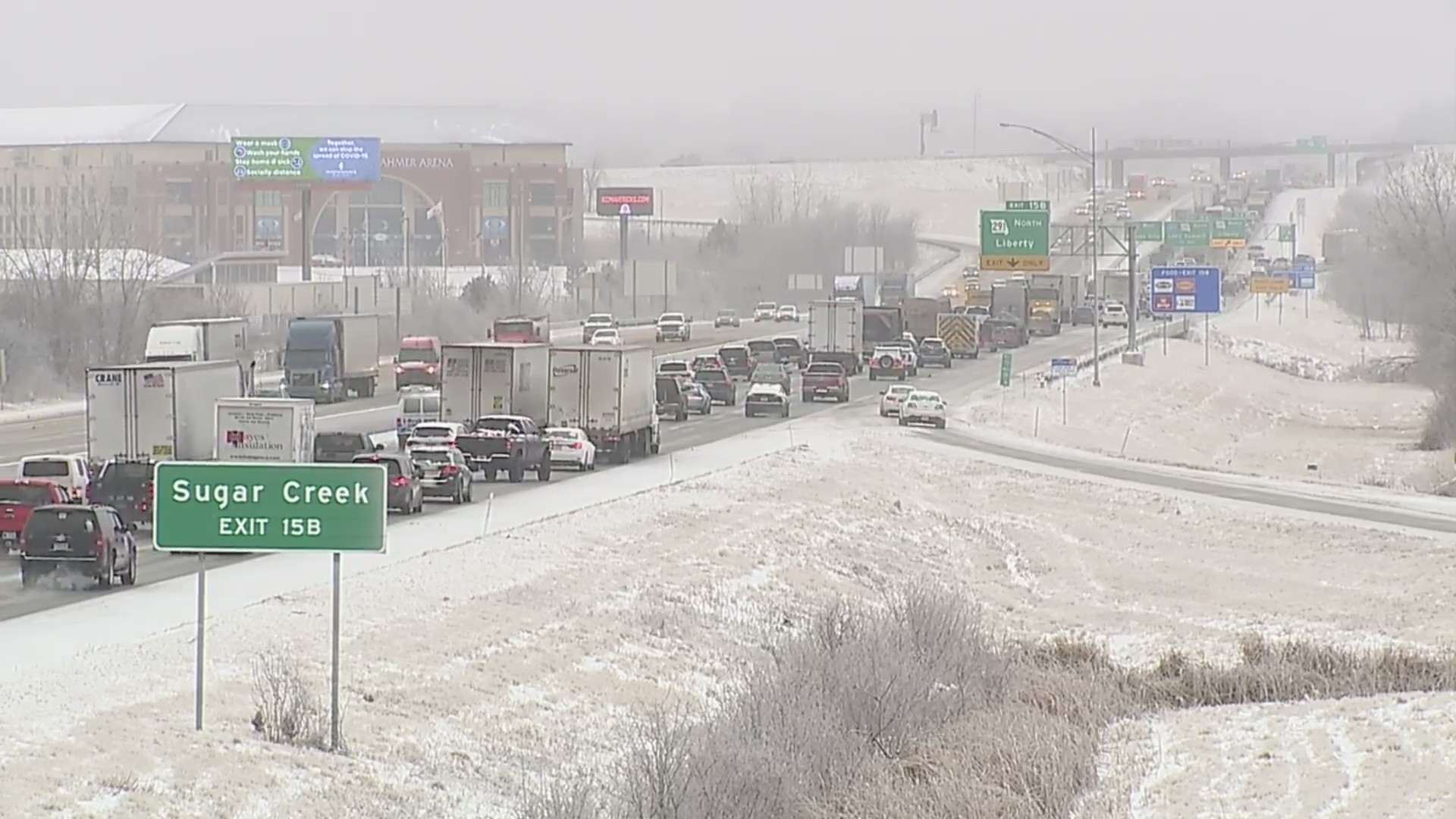 Kansas – Not many Wichitans braved the winter obstacle course that was the Wichita streets Sunday.  Most drivers preferred to just avoid the cold and the mounting snow on the roads.
"They're pretty slick," said Kylie Arnold, a Wichita area driver.  "As long as you take it slow and steady it's fine."
Arnold was one of the few to get behind the wheel.  She says she grew up driving in snow like this, adding that the main mistake she saw drivers make was going too fast.
"A lot of people think they can go faster with 4-wheel drive and that's really not the case," she said.
The highways were better than the city streets for most of the day.  But no place was fun to drive.  Many drivers pointed to the slick intersections as being the worst of the lot.  They made stopping and getting started again hazardous.
Steve Alexander admitted the roads needed more work.
"But they could be worse, honestly," Alexander said.
Like many, he'd seen others spin-out in the slick conditions often ending up off the road entirely. He agreed slowing down would help.
"Just be careful. Use your head," he advised.
In the long run both Alexander and Arnold said they were more worried about the cold than the snow on the roads.
"The cold is deadly.  The snow is a hindrance," Alexander said.
"It's just really, really bitter. If you're not bundled up it gets… It's bone chilling here, you know?" Arnold said.
With the wind chill dropping so low overnight, frostbite is possible in less than a half hour.  Hypothermia could become a danger if you get stuck in a car that's not running.   If you do have to be out on these roads, experts advise making sure you've got blankets with you and a full tank of gas.